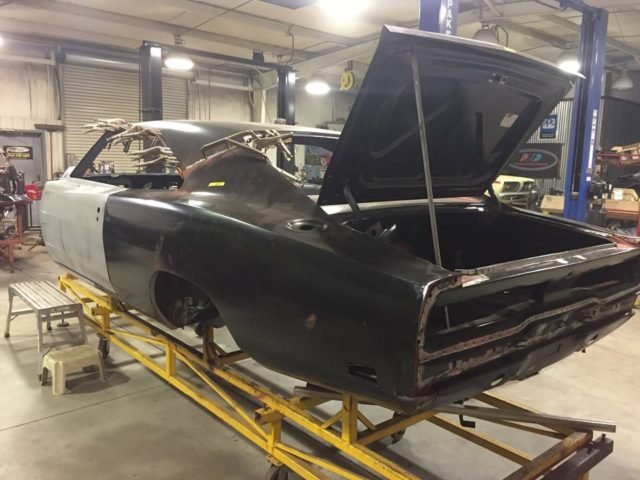 When it comes to reproduction metal for our beloved Mopars, nobody makes it better than Auto Metal Direct (AMD). Its common knowledge that Mopars rust; badly. Over the years, AMD has worked very hard at producing brand new reproduction metal to replace all of the rusty parts on your Mopar and rid it entirely of the automotive form of cancer we call rust. Today, they offer practically everything you would need to rebuild your Mopar's body back to new condition. If they don't offer it yet, there is a good chance they will at some point in the near future. Recently, we've learned about some exciting products that they will be adding to their catalog any day now. Check it out!

1971-1972 Dodge Charger Ram Charger N96 hood- Part # 300-2671-2
1971-1974 Dodge Charger Power Bulge Hood- Part # 300-2671-1
1963 Plymouth B-Body Rear Bumper- Part #990-1463
1964 Plymouth B-Body Rear Bumper- Part # 990-1464
1964 Plymouth B-Body Front Bumper- Part #100-1464
If you are looking to purchase quality AMD metal for your Mopar, give the folks at Classic Muscle Metal LLC (CMC) a call. They are based out of Cleveland, Georgia and truly are the absolute best when it comes to everything AMD. Not only do they sell AMD metal but they are also the certified AMD Installation Center as well. Besides selling you metal, they can also do all of the sheet metal work on your Mopar too!
Keeping the tradition of first class finish and service, the fine folks at CMC keep brand new AMD sheet metal in stock for nearly every type of '60s and '70s Mopar. They are competitively priced and will do whatever it takes to make sure you are 100% happy. Give them a call directly for all of your classic Mopar project needs, or visit them directly on their website at Classic Muscle Metal.