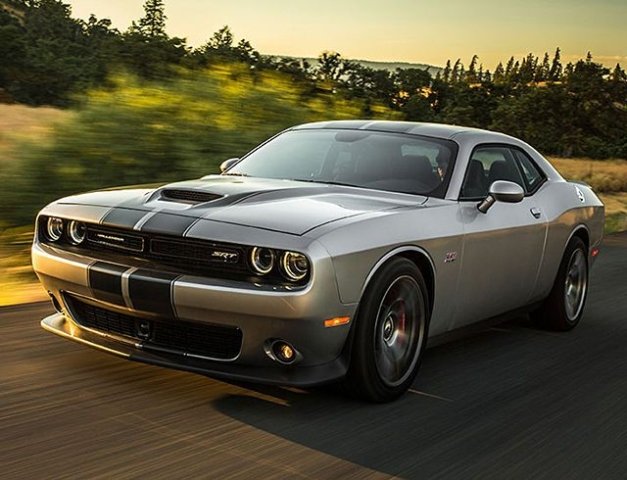 AmericanMuscle might be a newbie to the Mopar world, but they are no stranger to performance and service. Since 2003 AmericanMuscle have made it there goal to offer the best products and industry leading customer service for the Ford Mustang market. They are taking that same passion and knowledge to the modern Mopar world and starting with the Dodge Challenger.
Although a rival to the Ford Mustang, the 2008-2018 Dodge Challenger is AmericanMuscle's choice platform as they dive into the Mopar world. We can not think of a better Mopar to lead the way. Hitting the ground running, AmericanMuscle have already started to fill their catalog up with awesome parts from companies like Edelbrock, Kooks, Eibach, Oracle and many more.
Unlike other retail sites, AmericanMuscle offers a wide variety of parts. From interior to exterior and suspension to exhaust. You can get everything you need in one place. The site is very easy to navigate and find exactly the parts you need for your 2008-2018 Challenger. They have built an outstanding reputation in the Ford world and are looking to do the same for us.
Part of AmericanMuscle's reputation is their customer service. You can ask around on forums or even read the reviews right from their site of how much they car about their customers. Their staff is filled with automotive enthusiasts that want to help. They are knowledgeable about the products they offer and are ready to answer questions.
Our favorite offer from AmericanMuscle is their free shipping on orders over $49. This is an everyday offer that is applied on any order shipped to the lower 48 States. On larger items there might be additional handling charges, which you can read about here. Along with free shipping most products are shipped out the same day and can be at your doorstep as quick at the next day.
These are only a few of the reasons why AmericanMuscle is the place to shop for your 2008-2018 Dodge Challenger parts. Whether you are looking to add some flare, go fast or make some noise, this is the place for you. Be sure to keep checking in with AmericanMuscle for specials and new products that are always being added.We are excited to see what else AmericanMuscle has up their sleeve and hope it is other Mopar platforms.