A number of prestigious awards are handed out at SEMA each year, but it could be argued that the Global Media Awards are among the most coveted. While notoriety in the United States is one thing, gaining the title of a world-renowned product is quite another. Specialty Auto Parts U.S.A., Inc., the parent company of Proform, went above and beyond to take home not one, but two Global Media Awards at the 2019 show.
One of the winners, Mopar small block valve covers with black crinkle finish and recessed inlaid painted emblems (P/N 440-751), came from Proform's brand new lineup of Mopar valve covers. The black small block covers grabbed the medal at SEMA, but similar covers will be available soon for big blocks as well as offerings in a chrome finish.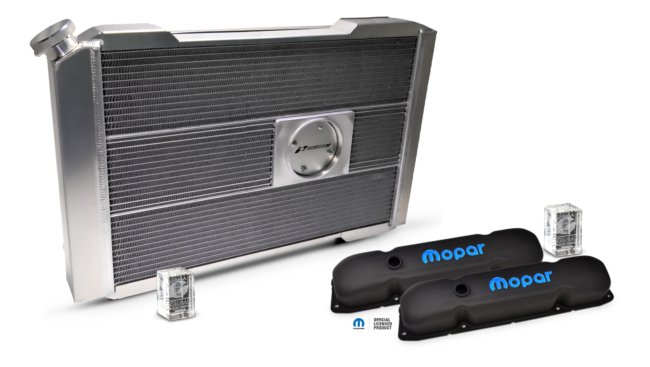 Proform's press release went on to say that, "The Mopar crowd has been banging down our door for years asking for Mopar branded dress-up parts, and we've certainly delivered in that department with valve covers, air cleaners, breather caps, alternators, and more!"
The other winner, the universal Slim-Fit radiator system with a 23" hybrid core (P/N 69580-23), came from a well-know Slim-Fit radiator lineup that has really grown since its unveiling at SEMA '18. At just 4" thick, the ease of fit and clearance for this product line has really caught some eyes in a multitude of automotive markets and just goes to show how much of a front-runner Proform really is.