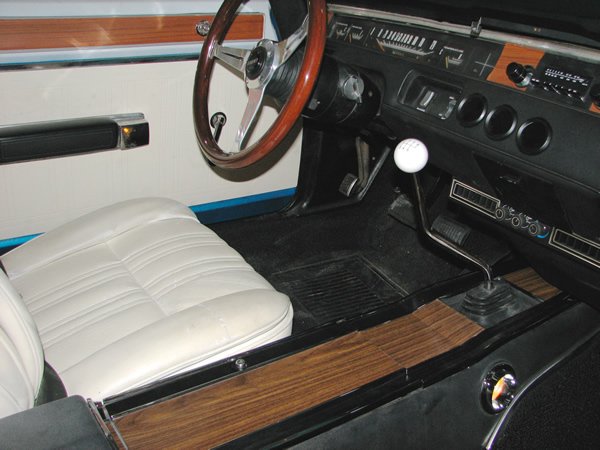 Perfection doesn't come easy, nor does one of Silver Sport Transmissions' PerfectFit Kits. Although it's Tremec 6-Speed B-Body application has been teased for a while now, the final product is now ready for the public. Unlike the TKO 5-Speed gearbox, the sheer size of the Magnum 6-Speed case has posed a major problem for the unibody Mopars, requiring the cross member that not only supports the transmission but houses the torsion bar perches, to be heavily modified, and thereby, needing the entire front suspension to be converted to coil-over springs.
This of course, is a modification "too far" for many purist Mopar enthusiasts who want to keep their B-Body's original torsion bar/leaf spring suspension. Knowing this, the engineering team at Silver Sport Transmissions (SST) diligently labored to find ways to safely mill and machine the Magnum's housing for optimal clearance as well as find a way to cut, patch and reinforce the factory cross member to allow both the use of the new 6-Speed as well as retain the torsion bar perches. And today, SST is proud to announce that their PerfectFit Kit does exactly that!
Actually, SST claims that their new brace not only supports the subframe and suspension, but is amazingly stronger than the OE cross member. And best of all, the PerfectFit Kit allows the owner to keep their factory console, whether you have an automatic or manual. As is with all PerfectFit Kits, the package comes complete with everything you'll need for the conversion, including illustrated, step-by-step instructions to make installation as simple as possible.
Click the link for a Quick Quote or give Silver Sport Transmissions a call at (888) 609-0023.