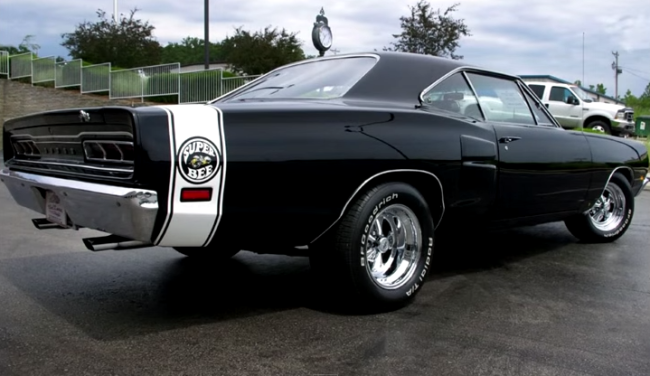 There's something beautifully simplistic about the original Plymouth Road Runners and Dodge Super Bees. With only two engine options on the table (the stout 383 B-Block and the venerable 426 Hemi elephant), the first year of these two cartoon character-themed muscle cars were as outlandish as their mascots. Options were limited as far as powertrains, suspension and cosmetics were concerned and the 'Bee and 'Runner were targeted for one crowd specifically: the youthful performance enthusiast. In retrospect, their mere existence is almost miraculous.
For the following year (and into 1970), the list of available options grew to include the 440 Six-Pack (initially, the limited-run A12 lightweight option, and later as an available standard engine option), as well as interior arrangements, roof configurations (hardtop, post and convertible), as well as paint and stripe packaging. The two B-Body based machines still warranted deep respect from the performance market, but those first bare-bones street fighters still resound with those to who remember their simplicity. In the instance of this particular '69 Dodge Super Bee, the bells and whistles are kept to a minimum, with the biggest options being where it really mattered: horsepower.
Equipped with a very modified 472 stroked-and-bored Hemi capped with INDY aluminum heads and lightweight dual plane manifold, the rebuilt elephant produces nearly 200 horsepower over the factory 425 rating. Likewise, the INDY Hemi is backed with a A833 4-speed manual gear box spinning the ring and pinion inside of a rock solid Dana 60. A pair of polished Cragar S/STs give the 'Bee a slightly modded stance, and the white bumble bee stripe breaks up the black-on-black livery. Unfortunately, this particular Hemi 'Bee is no longer available through Fast Lane Classic Cars in St. Charles, MO, having sold some 4-plus-years ago. But it's still nice to look at here.