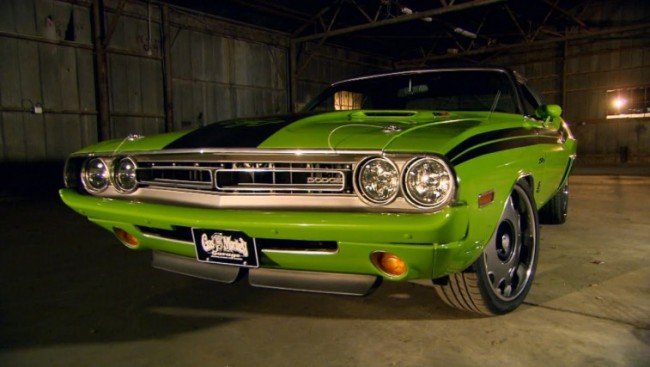 Have you ever known somebody who can't talk about anything without first disclosing how much it cost them, or what they spent to make it happen? We hate those guys. And, that is probably our biggest gripe with Gas Monkey Garage's Richard Rawlings. In a world where car flippers are pretty much just the worst, Rawlings is just wagging it in our faces.
We spotted a short YouTube clip from a larger episode of "Fast N' Loud" a day or two ago and were almost about to dismiss it until we saw what Rawlings and the Gas Monkey Garage crew did to a very clean, original restoration. When Rawlings price drops how he spent $42,000 on a very clean '71 Dodge Challenger 340 4-speed Scat Pack, we couldn't help but wonder, "Why should we care?"
That is, until they reveal how they eviscerated a '15 Dodge Challenger 392 Scat Pack R/T to retrofit as much internals as possible into the lime green '71. As a "media unit," the '15 392 was doomed to be crushed, seeing as it was an unsellable pre-production unit. The stout drivetrain would've made a suitable swap for any number of project cars, but Rawlings dropped the K-member, LA 340 and 4-speed gearbox for the Gen III Hemi and all its fuel injected glory.
Unfortunately, we couldn't come to enjoy the swap for so many reasons: 1) Why gut a beautifully restored '71 Challenger, when any other Mopar in lesser condition could've used a new lease on life? 2) Why swap to a coil-over conversion, which have been shown to actually ride worse than say, a Hotchkis TVS system; and 3) Because the '71 was so original, they didn't use the factory 6-speed or IRS rear setup, which again, could've been perfect for a Duster or Satellite rotting away somewhere.