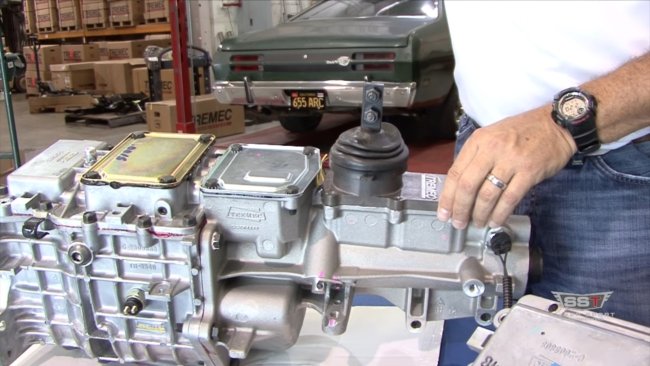 The sheer number of manual transmission choices can be a little overwhelming when it comes time to decide which gearbox fits best for your Mopar. There's the old standby 23-spline A833, the Hemi-spec 18-spline A833, the late-model O/D A833, and a whole host of aftermarket options like the ones from Silver Sport Transmissions (SST).
With that much selection available, the most valuable tool in your toolbox is knowledge. SST works hard to keep their customers informed, not only with phone support, but with helpful technical videos like this one from Jeff Kauffman about all the features of the TREMEC TKO 5-speed.
The advantages of a TKO's overdrive are obvious, but the details of how SST tailors each transmission for a specific application are truly impressive. Shifter positioning is a good example. While the as-delivered TKO comes equipped with a shifter that can be flipped front-to-back, SST has also gone as far as designing more than ten different custom positions for various vehicles.
If the out-of-the-box TKO shifter doesn't row your boat, then SST offers the STX as an upgraded replacement. "You're going to have a little shorter throw, but the main benefit is going to be a tighter feel, [and] additional spring biasing so you can nail that 2-3 up-shift," Jeff says of the STX. For more details on their Mopar-specific PerfectFit kits, visit SST or give their experts a call at (865) 609-8187.