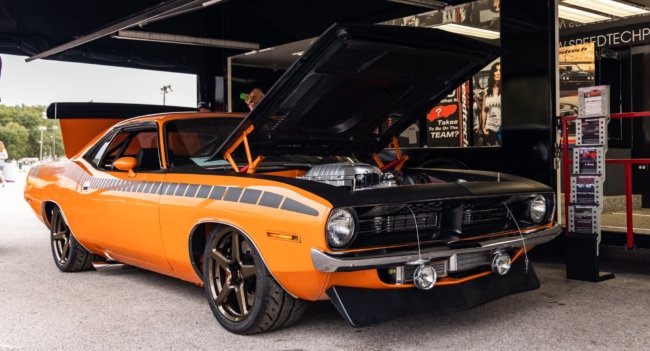 There are some products that help improve different aspects of your ride. Better shocks, a better balljoint, adjustable control arms, etc., but you are still limited by the factory design of your car. When we take a look at classic B and E-body Mopars, there are limitations that you encounter when trying to make these cars go around corners. Speedtech Performance erases those limitations with their suspension kits. 
Speedtech Performance ExtReme Track Time complete suspension kits for 1970-1974 E-bodies and 1968-1970 B-bodies are game changing. These kits correct everything that is wrong with the factory geometry by replacing the front subframe and ditching the factory leaf springs out back. The ExtReme Track Time complete suspension kit will give you the potential to dominate everything from roads like Tail of the Dragon to events like Optima Challenge.
Although Speedtech Performance ExtReme Track Time suspension is a little more invasive installation than other suspensions, but that is why no other suspension performs like Speedtech. Speedtech's installation guide helps ease the installation process by walking you through where to measure, cut and weld. Once you are done, your E or B-body will be stiffer, stronger and handle better than ever before.
Speedtech Performance's ExtReme Track Time suspension systems are the perfect balance of race and street performance. You will not want to drive anything else but your Speedtech equipped Mopar. Check out the video below for more details about Speedtech's ExtReme Track Time suspensions.