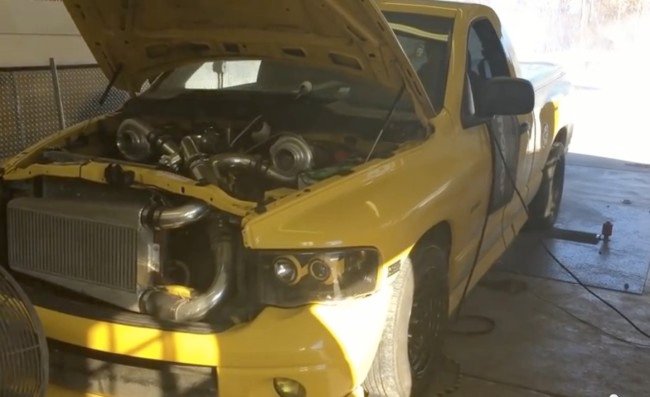 I remember when the Rumble Bee Ram first came out. It was during my last year of college when I was working at a Southern California Dodge dealerhship schlepping a parts all over town to various repair garages and body shops. The first batch of bright yellow (or black) Ram 1500s were impressive with their Sport bumpers, ground effects and hood scoops. But closer examination left me wishing for more.
The hood scoops were riveted on and didn't actually scoop any air. The polished 20-inch rims were identical to those found on the similarly-equipped SLT packaged Ram 1500 Sport models. Apart from some interior mods and a cool limited production number in the dash, the Rumble Bee was little more an appearance package. So when we spied this ridiculous 392ci-stroker force fed by a pair of 76mm turbos popped up in our news feed, we had to think, "Yeah. That is more like it."
Sure, there's a few custom mods made to distinguish this Rumble Bee from the run-of-the-mill 'Bees out there, but not much to give away the fact that this truck is making an absurd 1,000hp at the flywheel. If you're doubting how insane that kind of horsepower is in a truck, wait until you see the boost really come on while this Ram nearly spins the rollers out of the ground at Sharadon Performance in Hugo, Minnesota.