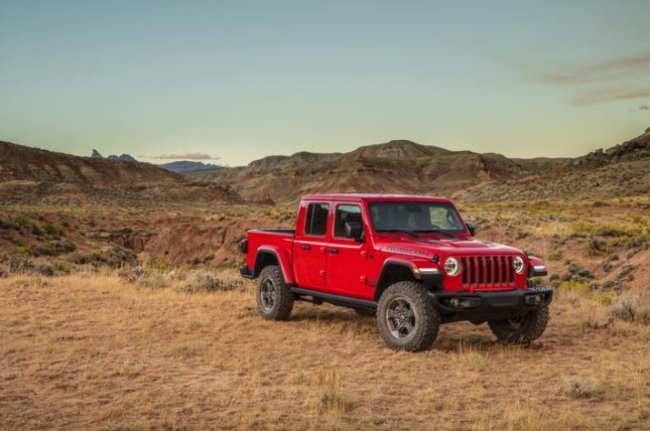 The Jeep pickup is finally making a comeback with FCA's official announcement of the 2020 Jeep Gladiator. The last factory-offered Jeep truck was the venerable Comanche that bit the dirt way back in 1992, its anemic series of four and six-cylinder engines sputtering all the way to the grave.
Set to hit showrooms in the second quarter of 2019, the Gladiator is highlighted by a strong 3.6 Pentastar engine, an 8-speed automatic or 6-speed manual transmission, Dana 44 axles, and a five-foot steel bed. Following the industry trend, the doors, hinges, hood, fenders, windshield frame, and tailgate will all be made of high-strength aluminum. Overland and Rubicon models will also be available.
Future plans call for a 3.0 EcoDiesel/8-speed automatic combination in 2020. But, since it's rumored to be built on the Ram chassis, how long will it be before we see a Gladiator Hemi swap? A 6.2 Hellcat mill would fit well with the ancient Roman nameplate. Maybe the Helliator? Or the Gladcat? We'll let FCA decide.
ExtremeTerrain (XT) was right on top of the initial news leak, originally posted by a savvy member on the Jeep Gladiator forum, with Ryan Huck breaking down the spec sheet in a recent video. As they frequently do, XT is offering a $150 gift card giveaway if you subscribe to their YouTube channel and comment on the video. You can browse their full lineup of Throttle Out videos for product reviews, news, installations, project updates, and more.