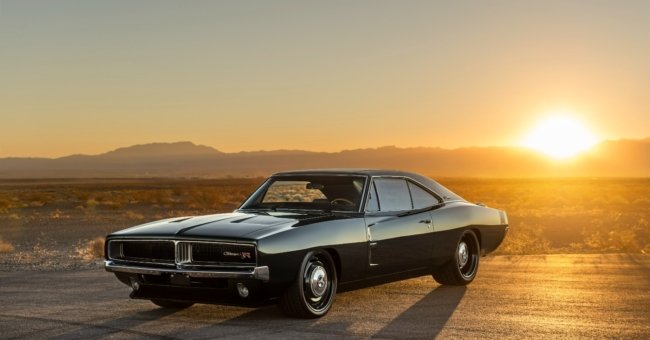 The Ringbrothers have built many incredible cars over the years, and each one receives only the best products. They are very particular builders and only use products that will perform to their high standards.
This is why they turn to Vintage Air for their heating and cooling products. Vintage Air has been making products since 1976. Since day one quality and performance has always been at the top of Vintage Air's priority list.
The Ringbrothers take the term resto-mod to another level. At a quick glance you might just think their 1969 Dodge Charger "Defector" build is just another nicely restored muscle car. At a closer look you realize that it is far from original.
Vintage Air offers multiple compact kits that can be fit in about any vehicle. The Ringbrothers choose the Gen IV Climate Control System to keep "Defector" cool in the summer and warm in the cooler months.
The Gen IV Climate Control System keeps the climate perfect in any weather condition. It is compact, yet retains a very 1970s style with the under dash mount vents.
Do not let the compact size fool you. The Gen IV Climate Control System will keep the largest muscles cool on any hot day. The compact size is a plus and can be made to fit in about any classic Mopar.
So, if you are wanting to beat the summer heat, give Vintage Air a call today and see what solution they have for you. They offer everything from vehicle specific bolt in kits to universal compact kits for any vehicle.