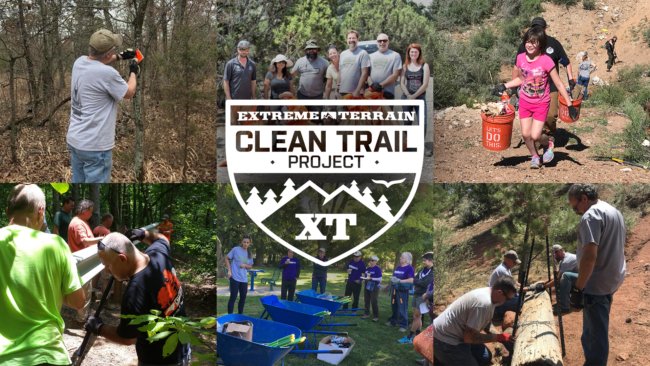 Your Jeep feels most at home on the trails, not on the road. ExtremeTerrain is working to keep those trails and the environment around them in top condition with the Clean Trail Initiative Program (CTIP). Founded in 2015, the CTIP was set up to benefit off-road trails by providing grants for cleaning, restoration, maintenance, and expansion.
ExtremeTerrain, an off-road performance parts and accessories provider for Jeep Wranglers and Toyota trucks, knows the importance of maintaining a balance between using the outdoors for recreational motorsports and respecting the environment. The sincerity of the program speaks for itself in the funds it's raised. Thus far, an impressive 43 grants, totaling $12,650, have gone toward trail improvements throughout the United States. Recent projects include the purchase of trash bags and rakes for cleanup, reflective signs for trail markers, and lunch for volunteers that were putting up fencing.

Clubs can apply for a grant by filling out a short questionnaire online. Eligible parties must either organize/belong to a Wrangler or 4×4 group/club with more than five members, organize/belong to an environmental group/club with more than five members, own or work at a private or public off-road park, organize/belong to an OHV organization with more than five members, or organize a trail clean-up project with a dedicated off-road purpose.
To learn more, visit ExtremeTerrain or call them at (877) 870-8556.