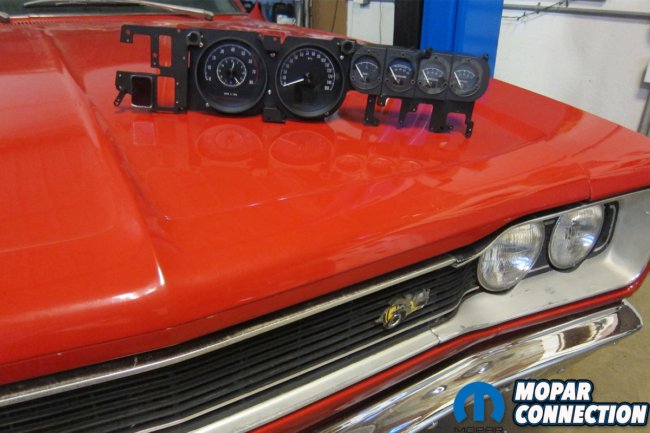 With the help of Redline Gauge Works, the team at Mopar Connection Magazine was able to get its hands on one of the very first Dakota Digital RTX Rallye dashes for 1968-1970 B-bodies just days after the initial press release. As Christmas morning butterflies worked their way up to fever pitch, a quick, careful slice of the packaging proved that our initial high expectations were not to be disappointed.
Out of the box came not just a new instrument panel, but a complete instrument panel upgrade system with sensors, a control box, hardware, and thorough instructions. It was instantly easy to tell that the wiring is going to be extremely straightforward as the design of the RTX control box inputs meshes perfectly with much of our 1969 Super Bee's existing dash harness.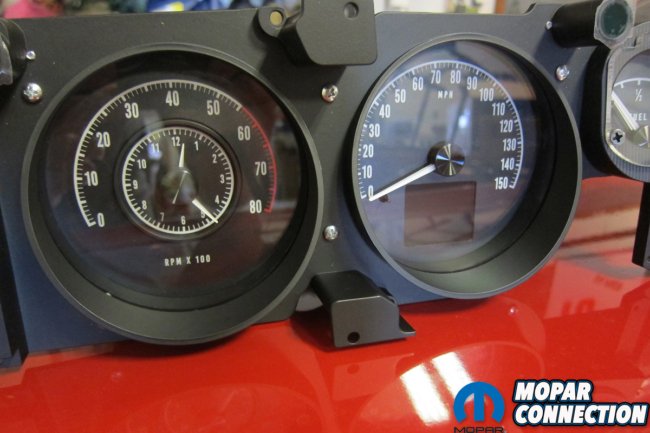 With a face reminiscent of an old friend, the RTX is a respectful homage to Chrysler's original design as everything down to the gauge letter font is a very close duplication. However, a passerby's closer inspection would note a slightly smaller clock for enhanced tachometer visibility (because tachs are more important than clocks, duh), a TFT message board tucked into the bottom side of the speedometer, and a voltmeter to replace the impractical ammeter.
We were also relieved to find that contrary to the initial press release renderings, the fuel and battery gauges were in their proper locations on the left and right ends, respectively, of the smaller gauge group. Stay tuned as we revitalized the Bee's long-retired Rallye panel in the coming months!