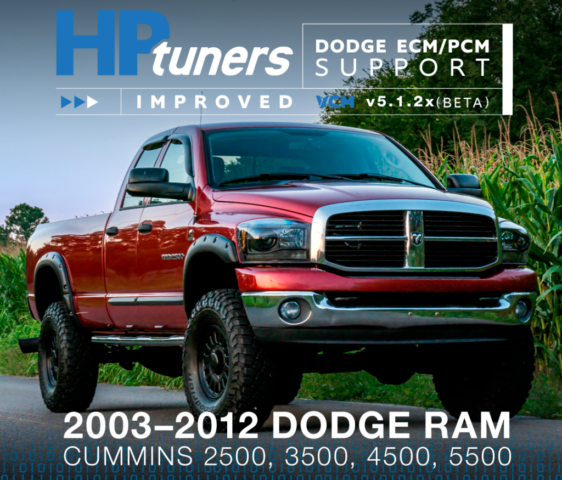 HP Tuners never stops working for you. They are always looking to add more vehicles to their data base that can be tuned. Some times even though a car or truck is on that list, certain calibrations might not be available.
Good news, HP Tuners works closely with the tuning community and listens to feedback from the tuning shops. Many of you might be familiar with some of the nuances of tuning 2003-2012 Dodge/RAM 2500, 3500, 4500, and 5500 trucks equipped with either the 5.9L or 6.7L Cummins engine. Well, HP Tuners listened and have been working very hard to enable more, 627 to be exact, parameters that can be changed within VCM Suite.
One of the biggest additions that we see is full transmission mapping. You probably know that the transmission seems to be an issue behind any diesel engine, but more common behind the 5.9L and 6.7L Cummins engines.
You can read the full press release below that describes everything that HP Tuners was able to achieve with their latest update. For any questions you can reach out to HP Tuners directly or your local tuning shop. We assume that HP Tuners is not stopping there and look for more Cummins support in the future.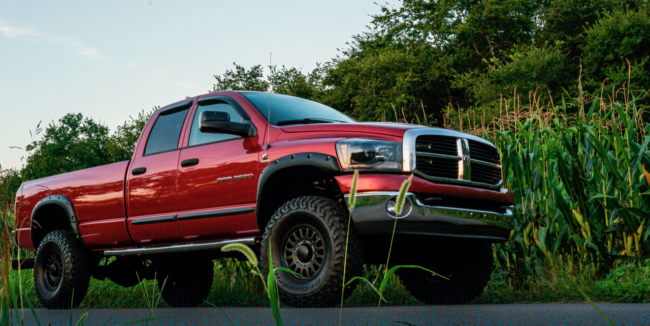 BUFFALO GROVE, IL, November 16th, 2022—HP Tuners' engineering team completed a significant update to their existing Cummins ECM/PCM tuning support for the following controllers: CM845, CM848A, CM848B, CM849, CM2100, and CM2200. These controllers are found in 2003-2012 Dodge/RAM 2500, 3500, 4500, and 5500 trucks powered by the 5.9L and 6.7L Cummins Turbo Diesel engines. The update provides tuners with a robust calibration platform to properly develop EO calibrations in VCM Suite. All updates are summarized below: 

-In total, 627 new editable parameters were added, as well as hundreds of updated existing parameters. 

-New subsystems, like engine braking, grid heater, and full transmission mapping were added to these supporting platforms. 

-Full 48RE transmission tuning support was added to the CM848A, CM848B, and CM849 platforms.

-Cab and Chassis support was added to the CM2200 platform.

This major support update was made possible with the help and feedback of HP Tuners' dealers and tuning shop partners. 

"Within the tuning community, we know that more extensive and accurate parameter sets are needed to support calibrators in developing their EO calibrations. At HP Tuners, we always set out to deliver the very best calibration tool we can offer for our qualified tuners and industry professionals. This early model year Cummins (2003-2012) support revamp is the latest continuation of our approach to a comprehensive diagnostics and calibration package." – HP Tuners Engineering 

HP Tuners is thrilled to release these substantial improvements in parameter accuracy and access for the diesel community. For questions about this update, please contact your HP Tuners representative or email [email protected].