Chrysler's forays into non-vehicular powersports over the years have been interesting to say the least. The Sno-Runner was probably the most infamous of those experiments as a mono-blade snowmobile touted to be low cost, portable, versatile, and (gasp) powerful.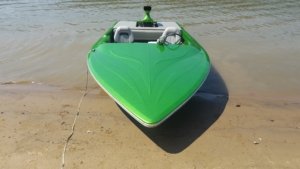 Chrysler Marine made the powder pounder's 134cc engine and it was probably the most uninspiring gas-burner to ever grace their lineup. More well-received were their boat motors like the 225-horsepower 318.
Even 440 Six Pack powerplants made their way into marine land under the engine designation of M440S. Known as the Chrysler 375 due to its horsepower rating, it may have been the baddest boat engine to have ever boasted that trademark blue paint.
Less powerful but equally as cool is Corbin Helton's jet boat project. Featured as part of Hughes Engines' Customer Rides page, it packs a 5.2L Magnum punch. More impressive is the fact that it's still fuel-injected with a stock keg intake manifold perched atop.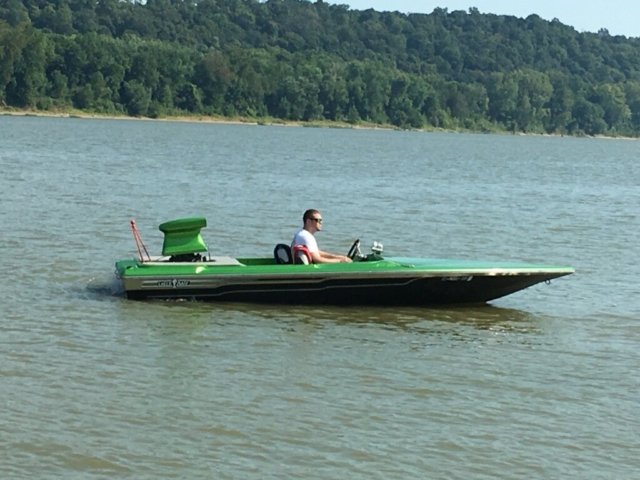 Obviously, if Corbin is looking for a little extra maul out of his Magnum, Hughes Engines would be the place to go. Their AirGap intake (P/N HUG 5409) would be icing on the cake for a stock 318 that made 230-horsepower in factory form.
A complimentary catalog of camshafts, cylinder heads, and valve gear could really set this green dream sailing. We generally prefer four wheels underneath our speed demon but, if forced to go gliding on the open water, having a 5.2L Magnum as first mate would be the way to do it.