On Saturday October 16th, 2021, the Piedmont Mopar Club of North Carolina held it's 35th annual Mopar Fun Run at Farmington Dragway in Mocksville, NC. Due to the pandemic, 2020's Fun Run was postponed to this year. Typically held in hot and sunny May, Mopar fans were able to experience a much cooler fall show with overcast skies and a nice breeze for a change.
For calling themselves "the best Mopar show in the Southeast," it had a great turnout; with hundreds of spectators walking around the show field browsing Mopars old and new alike as well as sitting in the grandstands enjoying drag racing. Held from 8am to 4pm, there was a consistent crowd all day, peaking around noon.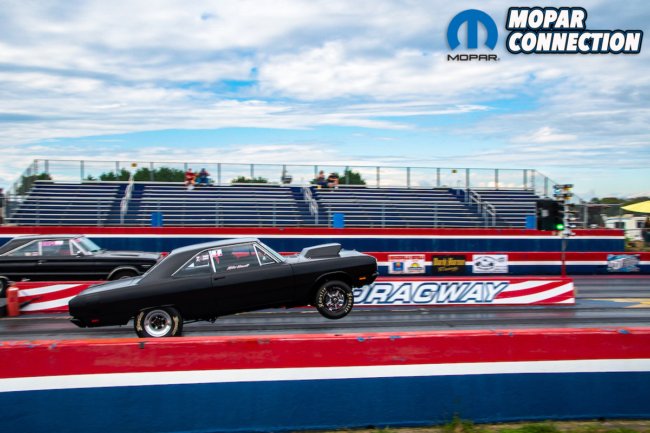 Mopar fans of all ages and walks of life were in attendance. Yearly, the Piedmont Mopar Club donates all money raised from the Fun Run to local charities all over North Carolina to help those in need. Cars in the show range from 1930's models to modern Mopars. There was an overwhelming amount of vintage cars and less newer models on the field.
Classes for all cars and trucks by Chrysler, Dodge, RAM, Plymouth, Jeep, DeSoto and related brands (vintage and new) are invited every year. Besides the show car lot of course, the full spectator parking lots included many Mopars too. The event is consistently sponsored by North Point Chrysler Jeep Dodge Ram.
With almost 200 show cars and 127 vendor spots (selling car parts, Mopar merchandise and more) filled, it was a successful Fun Run that surpassed the clubs' expectation of attendance after over two years since the last show was held. It's clear people are ready to get back into participating and spectating car events after the pandemic put everything on hold.