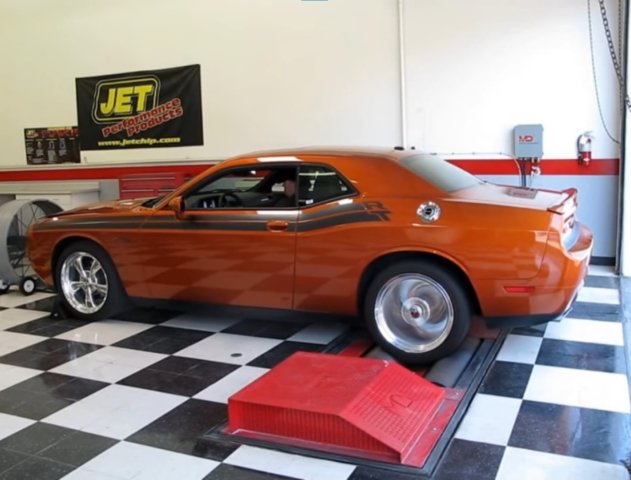 Computer-controlled engines are here to stay. Long gone are the days of a screwdriver and a couple wrenches being able to coax more carnage out of a Chrysler engine. But that doesn't mean squeezing every last lope for maximum power has gotten more difficult.
Jet Performance Products and their lineup of plug-and-play modules have actually made it even easier to "bolt on" ponies without digging too deep into the tool box. With a 50-year history in fuel delivery, Jet has transitioned right alongside the industry from tuning carburetors to tuning computers.
Their performance chips simply plug in between the factory powertrain control module (PCM) and its wiring harness connector. Signals from the various sensors that feed that harness connector are modified by the Jet chip before entering the PCM.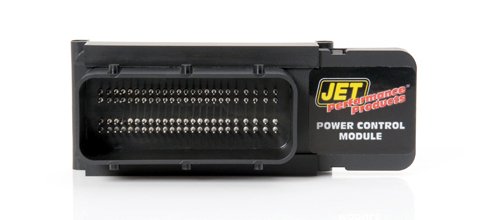 Those modifications can adjust how fuel, air, and spark are delivered to the engine without actually changing the base programming of the PCM itself. Dyno testing on late-model 5.7L Hemi motors, for example, has proven 15 to 25-horsepower increases at the rear wheels with the chip alone. That's a double-digit power pickup with no grease, oil, or road grime involved.
Applications aren't limited to modern Hemis either. Older models like 1996-2003 Dodge Rams have modules available as well. Most can be had with "Stage 1" or "Stage 2" programming; one is for stock or light modifications while the other is meant to pair well with more aggressive builds. Check out Jet online or give their experts a call at (800) 535-1161 for more information.