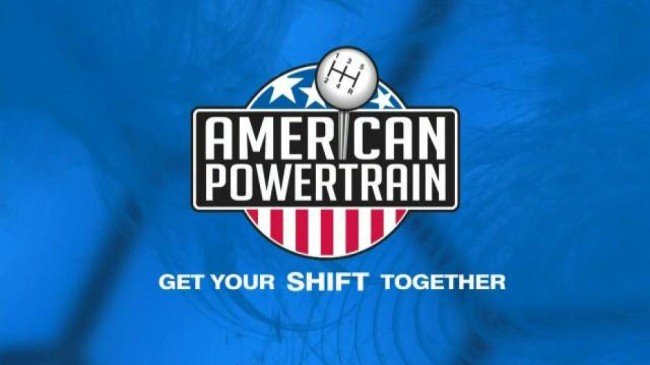 All of us at Mopar Connection Magazine are very excited to announce the recent partnership of the only all-digital, daily Mopar magazine licensed through FCA (that's us) and the world's largest Tremec dealer and maker of modern 5- and 6-speed conversion packages for classic muscle cars, American Powertrain for 2016.
In becoming our title sponsor, you can rest assured that you're going to be seeing a lot of awesome technical articles on the in's and out's of swapping out your worn and lazy manual slushbox with a hard-hitting, razor-sharp Tremec TKO or Magnum gearbox, as well as a ton of other good stuff.
Why? Because besides equipping muscle car owners with state-of-the-art modern drivetrain technology, overdrive transmission systems, hydraulic clutch kits and a wide range of drivetrain related parts (including complete crate engines and rear differentials), American Powertrain also offers some incredible products that are sure to both surprise and impress.
And because the entire staff of American Powertrain are car fanatics too, Mopar Connection is excited to announce that we'll have first rites on several of their current and future projects – particularly as so many of them are Mopars! In fact, we've even included a teaser image from a nearly-completed '67 Coronet convertible that AP has been working on over the last year that is sure to impress.
Until then, make sure to check out American Powertrain's redesigned website. It's easier to navigate, full of great video and information, and is sure to help you in finding the right modern drivetrain solution for your current project, be it a "Corvette to 'Cuda, Mustang to Monte Carlo and every muscle car, street rod, custom or classic truck in-between." And American Powertrain's service and sales team will be with you every step of the way to help find the right Pro-Fit kit for your project, and is amazingly available through their unique Customer First™ 24-hour tech line!
So if you're building a street rod, a resto-mod, a street cruiser or an all-out bruiser, American Powertrain's equipped to outfit your transmission to fit your needs – including Xtreme power and rpm upgrades with power ratings up to 1100 ft-lbs. Check 'em out today!