On May 20th 2017, one of, if not the best un-restored example of a 1968 Plymouth Belvedere 2-door sold at Mecum auctions for a stunningly low price of $30,000 USD. This Belvedere truly is stunning to say the least. It's not often you see a Belvedere as most of the cars Plymouth built with this body style were higher level Satellites, Road Runners and GTXs. Like most Belvederes built, this one is as bare bones as you can get; right down to the rubber floors!
The only options it was ordered with was the 225 Slant 6 engine, Torqueflite automatic transmission, AM radio, and whitewall tires. Comparing the Belvedere and Road Runner to new Mopars, it would be the equivalent of a Charger SE or SXT compared to a Hellcat. They were simply built as cheap, relatively economy based cars for transportation. They generally weren't built to go fast or ride in luxury. It's amazing that this one has survived the years as many have been parted out and crushed for higher model restorations or have had big blocks jammed into them.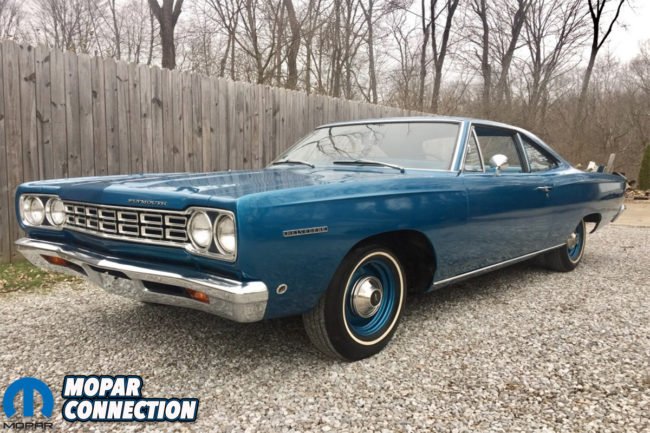 The car wears 100% of its original paint, chrome trim, interior, weather stripping, trunk mat, and even wears all of its original tires; including the spare! It is genuinely difficult to comprehend just how amazing this one family owned, 18,000 mile example is. This Belvedere is heavily documented with all original delivery documentation from new as well as a hand written one page journal of the history back to day one when it was purchased in at Lakeview Chrysler & Plymouth in Monroe Michigan on July 9th, 1968 by husband and wife Roland J Kraus & Jeanette Kraus. This was Roland's first and only new car purchase.
Some of the other documentation includes the original owner's manual, original warranty manual w/Certicard, original jacket/sleeve for manuals, original receipt for payment of the vehicle on July 9th, 1968, original Broadcast sheet found under the back seat, two original invoices/bills of sale demonstrating the sales price of $2401.09, original Michigan title, numerous registrations/insurance cards/receipts from brand new to when the car was taken off the road in 1974 and even the insurance jacket/sleeve from the local Monroe Michigan State Farm insurance agent.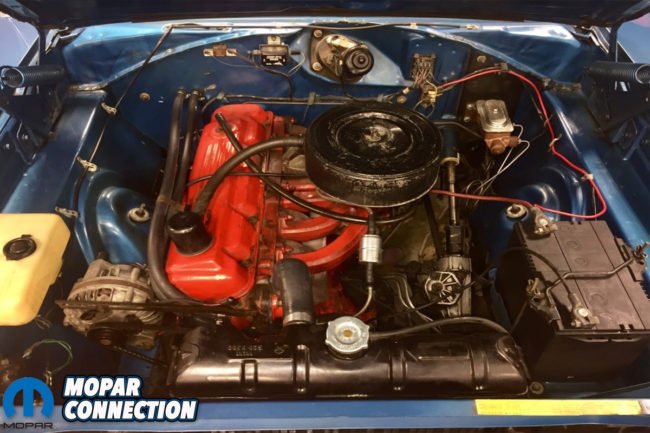 About a year after purchasing the car, Roland sadly died of cancer. The title was transferred to Jeanette & their son Joseph. It was driven very little after his passing but the journal mentions Joseph driving it to the hospital in Ann Arbor several times to visit his dad. From 1969-1974, it was stored every winter in Jeanette's garage and pleasure driven only. From 1974 to July 24th, 2008, the car was kept in dry storage and the engine was turned over by hand.
On March 29th, 2008, Jeanette passed away and the title was transferred fully to Joseph. On July 25th, 2008, the car entered the daylight from the garage with only 17,640 miles on the clock. Once Joseph got it home, over the next few years he worked to put it back on the road by replacing the gas tank, rebuilding the carburetor, new brakes, re-coring the original radiator and installing a new water pump to make sure it would be reliable. This car truly is a time capsule.
Joseph says, "Dad never finished installing seat covers before his passing. It's unknown when the tail pipe and voltage regulator were replaced but everything else is original. The factory tires went flat during storage but were re-inflated and hold air properly. The dent in the left rear quarter was done by my dad when he backed into my 1961 Ford in the driveway back in 1969."
Fast forward to today; just shy of 50 years after its original delivery, the Belvedere is in astonishing un-restored condition. The car starts right up with a turn of the key. The body and underside are absolutely rust free and even the doors, hood and deck lid all align, fit and close like a brand new car would have back in the day! The beautiful original paint is absolutely amazing and it presents extremely well.
The original blue interior is in completely un-restored, nearly perfect condition and shows like new still. The glove box even looks as though it was never opened. As mentioned, the Belvedere has almost no options; not even carpet! This one came from the factory with rubber floors. Even the weather stripping is in new condition still with no cracking or fading. Open the trunk and you'll find the original trunk mat, which is in new condition still and all of the original factory markings and decals! As mentioned, this car even has its original spare tire.
The engine compartment featuring the original Slant 6 engine is also un-restored and it retains 99% of all the original components. Everything still has its original paint or coating and only light cleaning was done to make it more appealing to the eye. The Belvedere has its original VIN tag, fender tag and proper body stampings. These are the types of cars restoration manuals are written with!