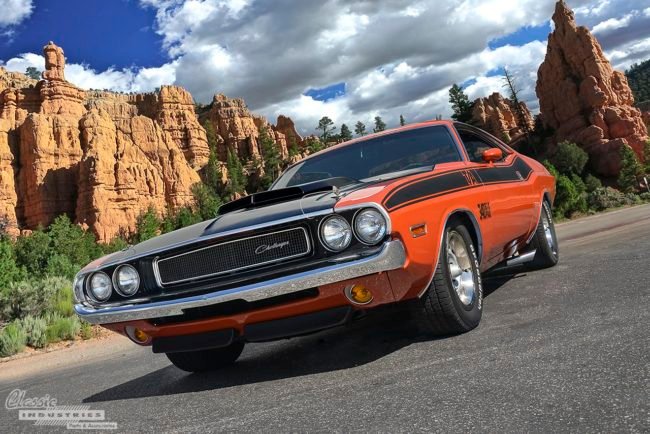 It's Friday night, you get ready to head out for a nice dinner with your better half but they are taking a little longer than 5 minutes, so you decide to "tinker" in the garage while you wait. 25 minutes later, your hands are covered in grease and your favorite shirt is now a work shirt and your headed back in to change. How many can attest to this exact situation?
Well, we have some good news for you: Classic Industries has a slew of awesome Mopar apparel on sale right now. That's right your one stop spot for all your restoration part needs also stocks apparel to help show off your Mopar spirit. They currently have over a dozen different Mopar inspired t-shirts in all sizes up to 75% off in their Outlet Center under the Mopar vehicle tab.
While your browsing through the many different T-shirt designs you'll also notice that the Outlet Center is also filled with many other specials. Anything from car covers to chemicals and all at low low prices. The Outlet Center is updated almost daily with new products which are all limited supplies. You might never know what pops up from one day to the next so be sure to check back as often as you can.
If you don't have much luck at the Outlet Center finding what you need, you can shop the rest of the site – Classic Industries is bound to have something that you have been needing to purchase for your ride, so don't hesitate and save yourself some cash now. The great deals with Classic Industries won't last long so hurry over to their site and place your order now!