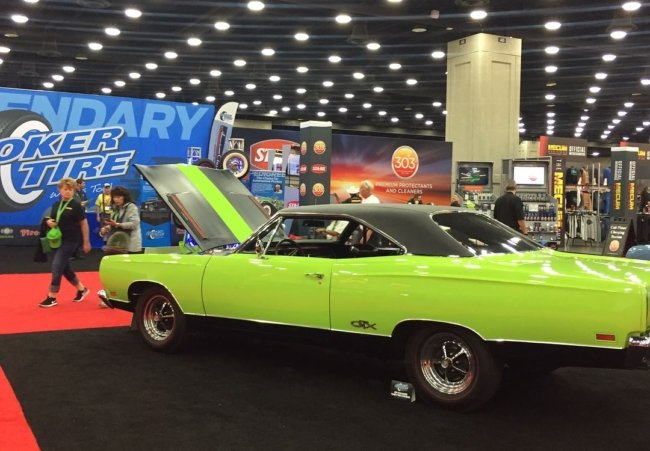 Now through the end of the year, you can buy four redline tires from Coker Tire and receive a $60 rebate. Aside from a new Hellephant crate engine, there aren't many better gifts for the muscle car person in your life than a fresh set of Redline rubbers.
Perfect for almost any muscle car application, Coker's redline selection is one of the largest in the industry. The rebate can be applied to any set of more than forty different styles and sizes of tires. Rim diameters range from 13" to 17". Incredibly, that means you can keep the vintage look of Redlines on your modernized muscle with 16" or 17" rims. If that's not your game, a set of 13" rollers will look right at home on an early A-body. Tire construction options include radial, bias ply, or radials that look like bias ply and tread widths range from 6.7" all the way up to a meaty 9.25". Best sellers include a variety of configurations from BF Goodrich, Coker Classic, American Classic, Firestone, and US Royal.
Terms, conditions, and exclusions may apply. After purchase, collect your rebate by printing the online form and following the listed instructions. The rebate form also details the full list of SKU numbers included in the rebate program to make sure your purchase is eligible. For more information, visit Coker Tire or give them a call at (866) 784-2170. Also, don't forget to check out Coker Tire's vendor booth at upcoming 2018 Mecum Auctions in Las Vegas (November 15-17) and Kansas City (December 6-8).