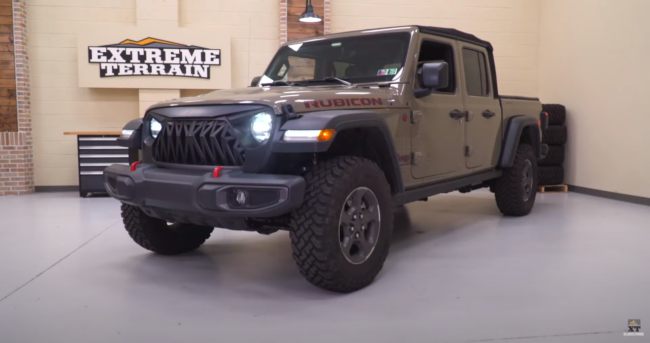 Are you not entertained by your 2020 or 2021 Jeep Gladiator? Merideth Evasew and the team at ExtremeTerrain (XT) are always looking for a sharper edge on their Jeep builds and, with a catalog full of upgrades, they don't have to go far. Even the newest models like the Gladiator are supported with parts ranging from simple bolt-ons to more involved suspension kits.
While the older Jeep models are well-documented in their customer build pages, the Gladiator is still relatively new to the aftermarket world. To help those just entering the ring, Merideth reviewed her top five favorite Gladiator mods in a recent episode of Throttle Out. For starters, Weathertech floor liners require no tools, but can add a ton of interior protection while being easily removeable and washable.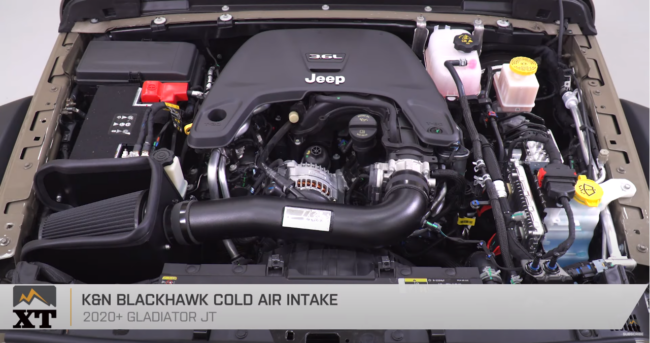 Rugged Ridge paracord grab handles are similar in that they feature a tool-less installation. These are handy for both vehicle entry and enhanced passenger stability when things get tilted on the trails. Merideth's choice for added aesthetic appeal comes in the form of an Inyo grille that speaks for itself with its aggressive styling.
Dominator DSS sliders with removeable step pads were selected to keep wayward road debris in check without an involved installation headache. "In order to get these on, it's only a couple of bolts on the pinch weld area and the underbody and you have complete rocker protection," she explains. Finally, a K&N Blackhawk cold air intake provides a hint of extra horsepower. Be sure to check out ExtremeTerrain.com as their Gladiator goody bag grows.