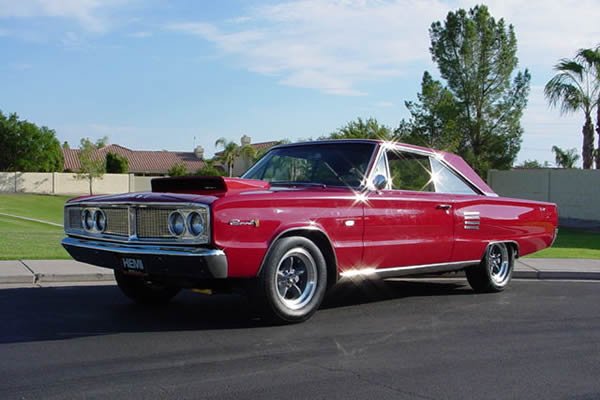 As with everything, there were some major pluses and minuses to going with an uni-body chassis for Mopar's A, B, and E-Bodies. Of course, weight savings were key, and even the larger B-Bodies like the late '60s Road Runners and Chargers came in lighter than General Motors' intermediate-sized A-Bodies (Chevelles, GTOs and 4-4-2s) of the same years. Unfortunately, rigidity was somewhat compromised when it came to tying the subframes and floorboards together, particularly when excessively stressed.
Central to the Chrysler uni-body's rigidity was the crossmember; it not only joined the lateral sides of the chassis together, but also the two torsion bar mounts and of course, upheld the transmission's tailshaft. And although it was made from a stamped sheet of cold rolled steel, the crossmember beneath your ride was purposefully engineered to position the transmission's tail at the right angle and pitch to line up the driveshaft to the rear housing's pinion angle. So when it comes to upgrading from a traditional A-833 or 727 Torqueflight, Silver Sport Transmissions had quite the task ahead of themselves.
"Our latest video in the Silver Sport Transmission's "We're Different" series is all about holding it together with SST's steel crossmembers," SST President Jack Silver explains. "Crossmembers are important components of your car's frame. It's not enough for a crossmember to just "fit"; it needs to give rigid support to the frame and keep the driveline angles within spec." Appropriately so, SST devotes a great deal of effort in not only CAD designing, engineering and fabricating a intricately-assembled piece of hardware, but do so with the goal to minimize the amount of permanent, irreversible modifications to your Mopar as possible.