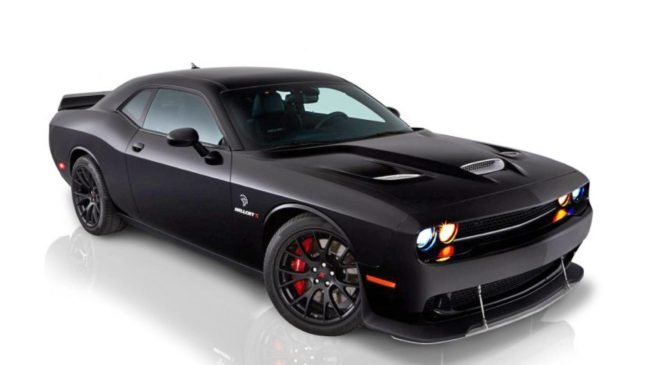 As some may remember, back in July of last year, we did a full feature on the Challenger SRT Hellcat X. This one of a kind customized Hellcat was being raffled off along with a fully restored 1970 Dodge Challenger R/T as a part of the 2015 Dream Giveaway.
For the Hellcat X, the team at Walsh Motorsports in Wixom, Michigan took a standard fresh off the production line Hellcat Challenger and fitted a full Hellion Power Systems twin turbo setup; which added a pair of 62mm turbos under the car, just behind the engine. Yes, you read that right. This Hellcat is powered by the factory supercharger AND a pair of turbos!
The turbos flow through a single dual-bypass intercooler and are bled by a pair of blow-off valves. The turbos are oiled via a proprietary oiling system with its own pump and scavenging tank. Dialed in at only 5psi of boost, the car made a whopping 805 horsepower! We were very curious to see how this bad boy would perform and now finally we have a video we would like to share of just that!
For those that would like to know how they can own this awesome piece of machinery, you have just over a month to purchase raffle tickets for the giveaway!
https://www.youtube.com/watch?v=uhlu0eNFfm4