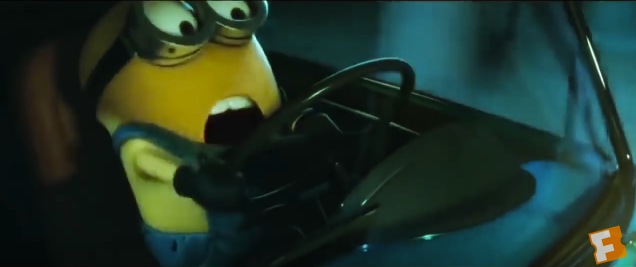 Today, we take a break from our normally scheduled programming. Before you start with all your comments, we know this video is older and might be a little childish but we just happened to stumble across it while looking at videos on YouTube. Like you probably guessed, we were cruising though YouTube checking out some Mopar related news. Then, while we were watching videos, a Furious 7 movie spoof came up. Not to mention there is a plethora of Furious 7 movies spoofs on YouTube.
We first saw a Star Wars rendition where they edit light sabers into Dom and Shaw's hands during the epic battle in Furious 7, which was actually pretty good. Then, there was one where they added in Minions throughout the trailer for Furious 7, which if you like Minions, is funny. But then, on the side bar of suggested videos sits, What if Pixar made Furious 7? We thought we might as well waste a few more minutes of our lives we won't get back, but we were pleasantly surprised at how well it was put together. Since we are familiar with basic video editing, there's no telling how long it took to create.
After watching the trailer, we think it would be awesome to see collaboration between Pixar and Universal Pictures. The movie Cars has sparked interest into our younger generations starting back in 2006. Since then, Pixar continues to come out with other similar movies, and their graphics and animation are simply the best in class. Plus, it would be great to keep the Cars line of movies alive. It's already a joke that the Fast and Furious movies are not exactly believable but that's perfect. Cars is an animated film about cars that talk, so taking unrealistic stunts, cool cars and racing will make for a great movie for kids!
We are always trying to think of new ways for younger generations to take interest in our passion for cars and what better way than to bring two iconic car movies together and create one that does just that! Not to mention, those of us adults who have to sit though a kid's movie with our youngsters could also enjoy it. We may be a little partial to The Fast and The Furious anyway since Dodge plays a big part in the films, but we still think that Fast and the Furious Cars would be a hit. Who wouldn't love to see Dom's Charger turned into an animated Cars car?