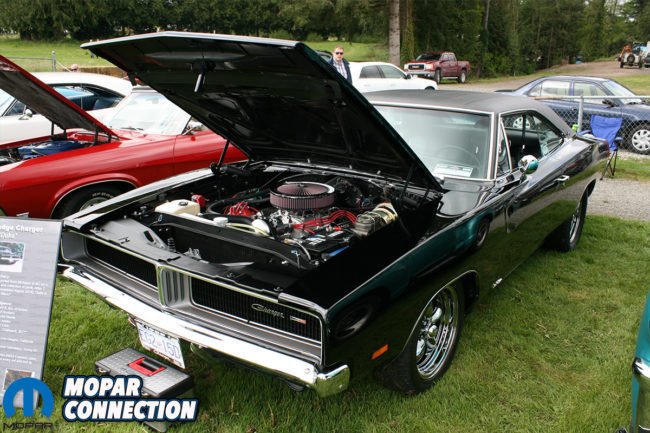 The first big outdoor car show of the year in British Columbia drew a massive crowd of over 2,500 spectators and 670 killer show cars to the sports field of DW Poppy Secondary in Langley, British Columbia on Sunday, May 7th for the school's 30th annual car show. Mopar products of all types were out in great numbers and represented well! From modern Mopars to wicked B-bodies, you could find a little bit of everything across the Mopar brand at the show.
"It's the number one fundraiser for the school," said Principal Balan Moorthy.
The weather started out sunny and warm but soon dark clouds rolled in, making many wonder how good the turnout would be. Thankfully though, the clouds soon cleared and the sun shined leaving fantastic weather for the bulk of the day.
Every year, the school and parents put on the car show with all money raised from the vehicle ($10 pre-registration and $15 at the gate on show day) and $3 minimum spectator entries going straight towards programs at the school. Like last year, the pre-registration quickly sold out. This year, the total amount raised was over $29,000, beating out last year's record year of $25,000! Student volunteers had a huge hand in making the fundraiser a success as various students parked cars, sold 50/50 tickets, ran the concession and even had some of their own cars in the show!
In a news release by the school, they said "Thanks to everyone who attended – we had 670 cars on the field today. It was a successful event for our school, great experience for our student volunteers, and monies raised will support our shop programs, marketing, basketball teams, volleyball teams and dry grad. Hope to see you all again next year on the first Sunday in May!"