Holley continues to be an acquisition machine, gobbling up yet another pack of performance brands in the fourth quarter of 2021. The most recent additions to the Holley fold are Baer Brakes, Rocket Racing Wheels, Brothers Trucks, and Arizona Desert Shocks (ADS).
Diversification is the name of the game and that's become more clear over the past couple of years. While Holley became known as the fuel delivery authority through the muscle car era, these latest additions demonstrably increase their capabilities as a company when it comes to brakes, suspension, and wheels.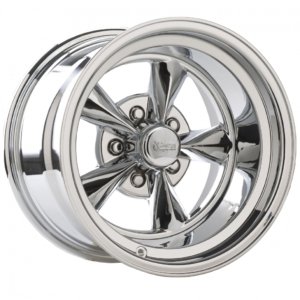 "These acquisitions are in highly strategic product categories that are powertrain agnostic with applicability to the emerging opportunity in electric vehicles and electric powertrain conversions. The acquisition of ADS augments Holley's existing capabilities in on-road performance suspension systems by adding off-road expertise," said Tom Tomlinson, Holley's President and CEO.
"Baer Brakes introduces a new product category to Holley and brings us tremendous brake system expertise, moving us closer to our goal of providing complete vehicle solutions to our enthusiast consumers. Brothers Trucks further enhances our offerings in truck and SUV appearance items and Rocket Racing Wheels strengthens our offerings in wheels for both cars and trucks."
In total, the transactions tipped the scales at approximately $56 million, financed through cash and credit. The result is a more comprehensive product listing that gives enthusiasts even easier access to one-stop shopping for all their speed needs; Holley.com just about has it all.