While a set of ported, cast iron "906" cylinder heads might have been the pinnacle of piston-topping performance circa 1990, the proliferation of aftermarket aluminum heads over the last thirty years has turned most factory pieces into hefty paperweights. Early on in the transition, selection was slim as market appetite took shape.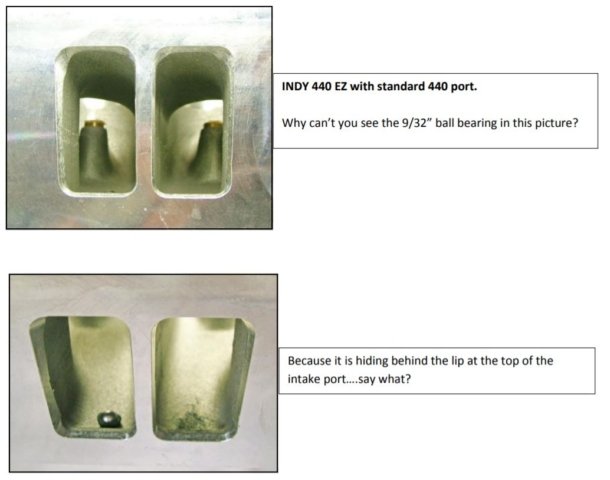 It's clear now that the muscle car market was (and still is) hungry for a high-quality, lightweight head. In fact, a flip through the big-block chapter of the Hughes Engines catalog nets no less than forty variants of aftermarket aluminum air directors from suppliers like Edelbrock, Trick Flow, and Indy Cylinder Head. The latter even came up with a design that made it easy to put high-performance heads on big-block A-bodies, aptly named the "440 EZ."
Just like everything else Mopar-related, Hughes Engines figured out how to make the best out of an already-awesome 440 EZ product with their own magical touch.
"The INDY EZ heads have a unique intake port gasket face. They will accept either the standard 440 port manifolds or the Max Wedge manifold. This unique design allows for customers that want to use a standard port intake manifold," says the Tech Center.
As part of their Super Prep or CNC Super Prep packages, Hughes fills the roof of the port to smooth the transition for those that want to maximize flow while keeping a standard port size. If a Max Wedge port is required, then they'll remove the intake port lip entirely. Couple either one with a little CNC cleanup of the chamber and you're in for some good heads that just got better.