Among the most successful Hughes Engines products has to be their lineup of Whiplash camshafts. The number of positive customer testimonials both in writing and video prove that there's something special in the alluring lope of these muscular sticks.
The benefit of any of the Whiplash cams, according to Hughes, is that they can be used with basically stock, low compression engines. Idle descriptions range from, "very, very noticeable" to, "like it wants to bite your head off."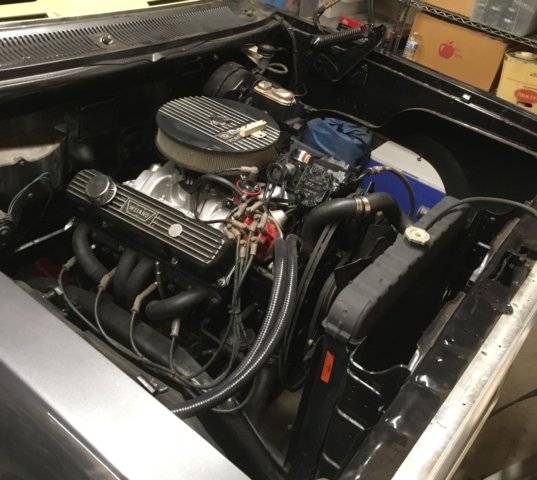 Jameson Willingham is reaping the rewards of the Hughes valve-bumper in his potent Power Wagon. The 1975-vintage truck is super slick with its round headlamp grille and extended cab body. From the sounds of it, Hughes played a big part in the build. They can help your build too; just give them a call at (309) 745-9558 or check out their camshaft FAQ to get started.
Here's my '75 W250 Power Wagon. I've had this truck for years, but recently did a major overhaul. The truck is 383 B powered, 9:1 compression forged pistons, stock bore and stroke, Hughes Whiplash cam, ported 452 heads, Edelbrock Performer 383 Intake, MSD Atomic EFI, MSD 6AL and Pro Billet Ignition, and Hedman Long Tubes to 2.5″ Flowmaster Pro Series Mufflers. It's also been converted to 4 speed with an NP435 trans, NP241 T-Case, and 4:10 gearing. Thanks for all the knowledge and great support!
Images by Jameson Willingham