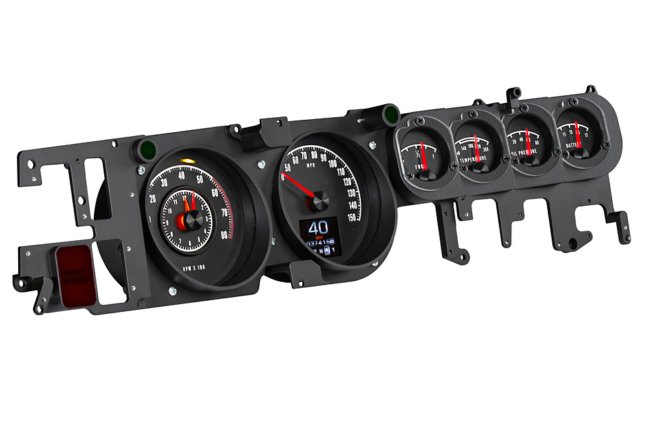 Just in time for the upcoming holiday season, Redline Gauge Works is offering FREE shipping to the Mopar Connection Magazine faithful. All you have to do is mention you saw it in Mopar Connection to take advantage of not-a-dime-to-your-door transportation on a range of Redline-supplied products like those from Dakota Digital.
As we've chronicled before, Dakota Digital has really come on strong this past year with an expanded Mopar lineup and Redline's pricing is hard to beat. The B-body VHX Rallye, B-body RTX Rallye, and E-body RTX Rallye clusters have all made their recent debuts in spectacularly-refined fashion.
While other big box stores might be Dakota dealers too, the difference is that Redline makes all the effort to provide not only the best prices, but expert support as well. Instrument clusters and gauge panels have been their specialty for years, so their team can do way more than just shove stuff in a box and ship it to you. And did we mention that shipping is FREE for Mopar Connection readers?
Application, installation, and electrical questions are all right up their alley with a small business mentality that aims to put the customer first every time. In fact, if you give them a call at (661) 259-8891, there's a good chance that you'll get to speak directly to the owner, Shannon Hudson. So go ahead and save yourself some dashboard dissatisfaction while keeping that shipping cash right in your own pocket with a little help from Redline Gauge Works.