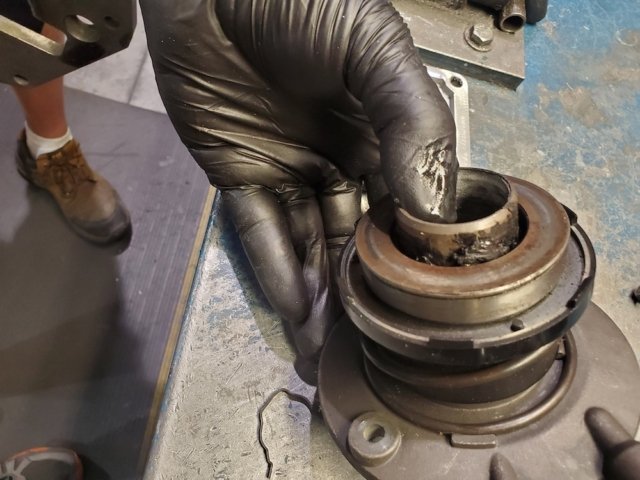 Driveline alignment is absolutely one of the most critical setups when it comes to long-term vehicle reliability. While most think it starts at the back of the transmission, its genesis is actually all the way up at the tail end of the crankshaft. The engine and transmission must be in near-perfect alignment to prevent vibration and excess wear on bearings and seals.
Bellhousing alignment plays a big part in it all since it keeps the transmission's input shaft in line with the crankshaft. This allows mating parts such as the flywheel, clutch, and throw-out bearing to all work in synchronicity because they're all working on the same centerline. Without proper alignment, carnage can ensue; just ask Silver Sport Transmissions.
"We get asked a lot about what can happen when you don't check your bellhousing alignment. Here we have one that was so out of spec it ruined the throw out bearing and galled the input shaft," they explained on a recently returned unit. With ruined parts galore, we're sure this customer wishes they would've spent a little more time reading the instructions.
Just like using the wrong fluid, not aligning the bellhousing is a sure-fire way to void a warranty due to incorrect installation. Luckily, the procedure isn't all that difficult. SST even went as far as making both written (MAA-00101) and video guides for reference. Stick to their instructions and you'll be able to tell everyone you have one of those high-end "blueprinted bellhousings."