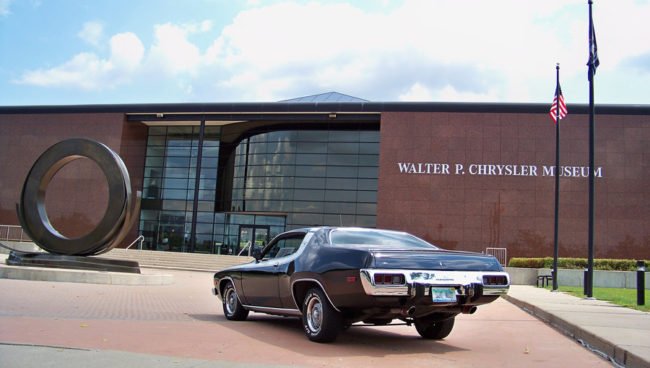 If you have never been to the Walter P. Chrysler Museum, now is your last chance. FCA (Fiat Chrysler Automobiles) has just announced the popular museum will be closing it's doors for good on December 18th this year. It has been reported that the building will be used for office space.
"After opening to the public on a limited basis through 2016, FCA US confirms that it will convert the Walter P. Chrysler Museum into much needed office space with Dec. 18, 2016, being its last public day. The Company will continue to preserve its historical vehicles and will showcase them at internal and external events including being on display around the Chrysler Technology Center and other FCA US facilities."
Opened back in 1999 under the leadership of Daimler, the Walter P. Chrysler Museum is home to 65 Mopar vehicles ranging from unique concept cars to rare muscle cars. Since it's opening, over 90,000 visitors come through it's doors every year. The museum was closed due to funding issues in 2012, but was reopened this past June. Unfortunately since reopening, the museum was only open during very limited hours so it's only seen a reported 4,300 visitors since then.
If the museum does indeed close, it will be a huge loss to all Mopar fans.