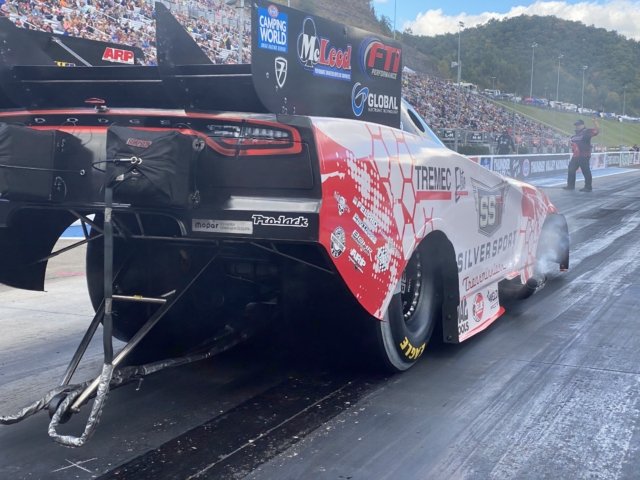 Just a couple months after the Wharton Automotive Group acquired Silver Sport Transmissions (SST), newly-minted CEO Paul Lee debuted a fresh funny car wrapped in SST colors. The home crowd at the Thunder Valley Nationals in Bristol, Tennessee got to see a Dodge Charger Hellcat body that was built to blister while draped in slick silver, white, and red.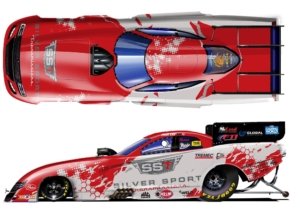 SST employees were treated to a hands-on look at the fiberglass flip-top along with all the hospitality that comes with a company pit pass. Wharton's other flagship brands, FTI Performance and McLeod Racing, had logos fitted to the rear wing, but this race, just a few miles down the road from headquarters in Rockford, was SST's stage.
Lee's is the latest in a long lineage of Charger funny cars that stretches back to 1966. The Color Me Gone fastback of Van Dyke Dodge was one of the first, but 1968's coke bottle styling brought on a new fleet.
Mr. Norm's Super Charger, Bernella's Funny Honey, the Chi-Town Hustler, and Roland Leong's Hawaiian all wore a B-body skin, some well into the 1970s. Usage dropped off sharply in the 1980s and all but disappeared when the final decade of the 20th century hit.
The Charger's reintroduction in 2006 brought it back to the funny car forum and it's hung around ever since. No doubt, Paul Lee and his new crew at SST will be proud to keep pounding the pavement in one of Mopar's most celebrated monikers.