We understand that Christmas is just days away, but we can wish right? We thought it would be fun to go through and pick out a few of our favorite items with no spending limit. A Christmas list like this, Santa is probably driving a Hellcat powered sleigh to haul all of this stuff.
Starting off the list is and Edelbrock E-Force Supercharger for a Gen III Hemi. Although we did install an E-Force Supercharger on Project Trail 'n Thrash here, we would love to slap on the bigger Gen III Hemi E-Force on something. The power it gave our Jeep has been wonderful, but we can only imagine how the bigger size E-Force on a 392 Hemi would perform.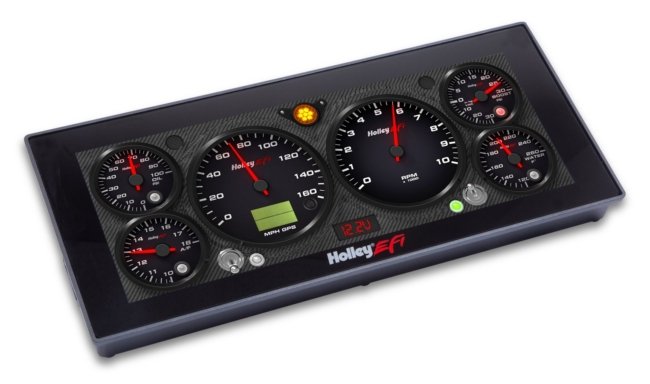 We have been dreaming about a Holley EFI 12.3″ Pro dash since they were released. They bring a hefty price tag, but the capabilities are almost unlimited. Having customizable gauges, signal indicators, programable shift light, virtual switch panel, and more. If you have not seen one in person, it is incredible. The best part is it is plug-and-play display for Holley Dominator, HP, Terminator X, and Sniper EFI.
On the opposite side of the spectrum, we would also be happy with a Classic Dash insert with some Autometer gauges for our classic Mopar. Whether you have an E-, B-, or E-body Classic Dash has you covered. They have multiple layouts and some year specific inserts that make installation a breeze.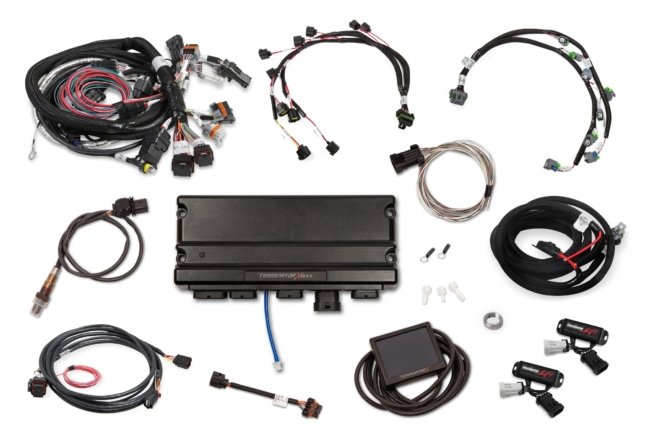 We might be a little partial on this list, but the Holley Terminator X Max Gen III Hemi kit has to be on here. Although we have this kit on Project Orange Crush and love it, we would take another kit and find something to swap a Hemi into. The kit was super easy to plug in and only had one small hiccup, which was our fault, and it fired our 392 Hemi right up. The harness was build using OE style connectors and was laid out very well.
What fun is having a Mopar if it is not fun to drive? The guys at Reilly Motorsports knows a thing or two about turning your classic Mopar into a corner carving sports car. Once again we have Reilly Motorsports AlterKtion and Street-Lynx coil over suspension on Project Orange Crush and might be bias, but it transformed our Dart.
This is one of the best upgrades we have done, and the AlterKtion requires no cutting or welding, and the Street-Lynx only involves a tiny bit of welding. You can essentially bolt-on the Reilly Motorsports kits without slicing and dicing your Mopar.
Attached to the Street-Lynx suspension, we would take a Moser 60 Muscle Pak rear-end. The Moser 60 Muscle Pak rear-ends are designed to come shipped to you and ready to bolt in your Mopar. You can even have them include 3-qts of differential fluid and save yourself a trip to the store.
They place the spring perches in factory locations, have a choice of gearing, bolt pattern, stud size, brake options, and a few other miscellaneous add-ons. The best part is these rear-ends are all built right here in the USA and the wait time is only a couple days. Yes, you read that right, only a couple days and you could have a complete Dana 60 built the way you want it.
Since we are in the drivetrain, how about rowing a few gears from a Magnum 6-Speed from American Powertrain. Of course we would hurry up and order our Pro-Fit 6-speed kit right now so we could enjoy $250 off and 2LBS of Benton's bacon. The TREMEC Magnum 6-speed is a joy to drive.
Its close shifter throws, multiple shifter loctations, 700 lb-ft. of torque capacity, dual speedo pickups, two different gear ratio options, and only 135 lbs. weight makes it a winner in every way.  We know that it might be a little larger than other transmission and take a little more effort to install, but we thing all the positives out weight the extra effort. American Powertrain has everything needed to swap in the Magnum 6-speed into your Mopar.
Many of us drive our Mopars in good weather and most of the time that means summer. We like to stay cool, so having a Vintage Air kit for our Mopar is a must. The Vintage Air SureFit systems would be ideal for installing in our Mopar. If there is not a SureFit system for your Mopar then Vintage Air's Builder series would have everything you need to keep cool in the summer and warm in the fall/winter.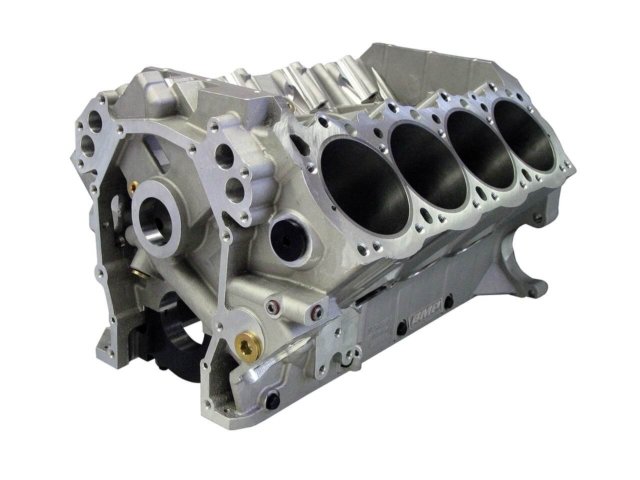 Although we have been talking a lot about Gen III Hemis, we still want a Bill Mitchell Products aluminum Gen II Hemi block. We do not think the nostalgia of the Gen II Hemi will ever get old, and using a Bill Mitchell Products Hemi block, we would build a massive cubic inch Hemi and shove it under the hood of something, maybe Project Marsha?
With a Bill Mitchell Products Hemi block sitting under our tree, we would need something like a pair of Indy Cylinder Hemi heads to go on top. What better Hemi head could you think of to top our aluminum Hemi block. We would most likely use a few other things from Indy Cylinder's catalog for our build too. Actually since this is the ultimate wish list, we would just send it to Indy Cylinder to have them build and dyne the whole thing.
We have spoke about a couple different engines, so why not wish for two different suspensions? The new Speedtech Performance ExtReme Track Time complete suspension system is next level. If you want to turn your 'Cuda into a true corner carving, track attack vehicle, this is how you do it.
The Speedtech Performance ExtReme Track Time suspension is exactly what you think it is. Do you want to wipe the floor with Vipers and Vettes? With a good powerplant this combination will rival many sports and super-cars. This kit takes a little more cutting to install in your Mopar, but in the end it would be well worth the effort.
The list could go on and on, but for we think this would be a good stopping point. There are many other great products out there that can make your Mopar perform better, but these are our favorites.