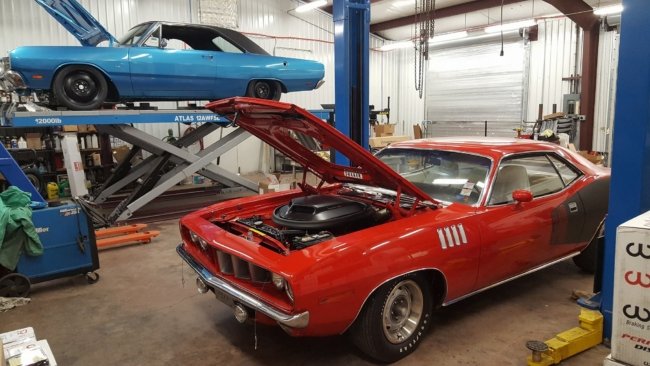 On forums across the internet, wheel clearance is a universally popular topic. While stock wheel and suspension combinations are pretty well vetted by now, the abundance of aftermarket options leaves a nearly infinite number of combinations that may or may not work together. Reilly Motorsports (RMS) gets the combo clearance question pretty often and, therefore, made up a quick reference guide for their curious customers that plan on running an AlterKtion or Street Lynx system.
For one, don't go looking for wheels until the full front suspension and brake system is picked out. This is because "track width is dependent on the brake kit used and can vary ¾-inch per side," according to RMS. That ¾-inch can make or break an interference issue, so it must be taken into account. Obviously, body style is important as well. A-bodies are the slimmest on available space while B and E-bodies are more spacious.
Width can get a little more aggressive on the larger front hoops. "On 18-inch+ wheels, they will not contact the tie rod, so you can go up to 9-inch wide in front, even on A-bodies," says RMS. Regardless, backspacing will always be critical.
Out back, a Street Lynx setup mounted in the stock location will add about ¾-inch of extra room on the inside. Widened wheel wells or not, RMS recommends "to leave 1-inch of airspace on each side of the tire to prevent rubbing on uneven roads and intersections." With some careful measurement and planning, it really is possible to have both hot handling and good looks.