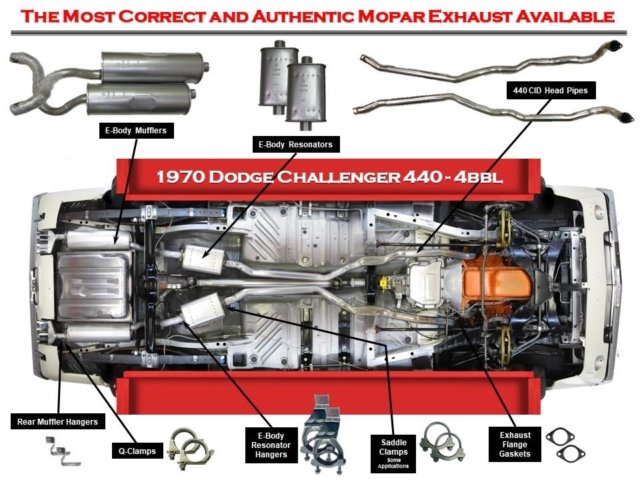 ECS Automotive Concepts has spun off its high-end exhaust division in a recent sale to Scott Fuller Reproductions. ECS Exhaust is now a standalone entity under the Fuller classic car umbrella which is certainly no newcomer to the factory-correct restoration forum.
Scott actually had a hand in ECS' original development of the tooling for their B and E-body exhaust products, so the fit is a natural one to say the least. His systems have hung underneath a great many max-dollar muscle cars to cross those popular auction blocks, primarily because of an incredible attention to OEM detail.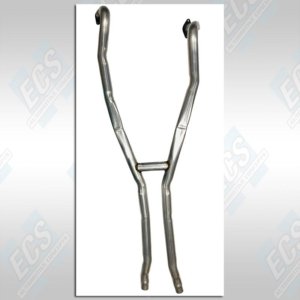 That attention will translate perfectly in a Chrysler community that's already well-aware of the quality of ECS components. Touted as "the most correct and authentic Mopar exhaust available," ECS kits come packed with pipes, mufflers, flanges, gaskets, hardware, and clamps that are pretty much as close as one can get to showroom fresh.
All the right dents, dings, stampings, and bends were closely duplicated with reference to survivor or new old stock (NOS) tubes. In fact, Mopar Connection Magazine's own Comback 'Cuda sports a set of ECS pipes to help its Hemi exhale. If it's good enough for that purple piece of perfection, we'd dare say it's good enough for nearly any OE Gold gearhead.
With the acquisition, ECS Exhaust also has all-new contact information. The team can be reached by phone at (760) 371-1214, by email at sales@ecs-exhaust.com, or in person at their exclusive Ridgecrest, California office.