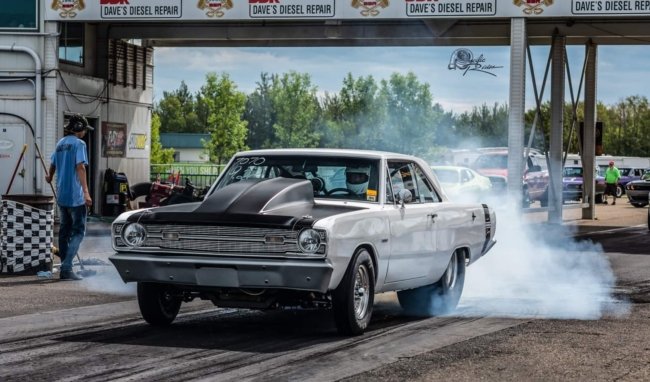 In 2009, Castrol Raceway hosted an all Mopar show. In 2014, the last all Mopar Show & Shine was held at Crosstown Chrysler. Undaunted, the Edmonton Mopar Association (EMA) put together the Western Mopar Madness Western Canada's All Mopar Show and Race at Castrol Raceway and it was on track to become the biggest Mopar event in Western Canada. Then the Western Mopar Madness events for 2020 and 2021 were cancelled due to Covid. Ugh…
But wait! They're not giving up so easily! Western Mopar Madness is back on and stronger than ever – and will be held at Rad Torque Raceway on July 23 and 24, 2022.
In the past few weeks, the EMA has reached out to all the clubs in British Columbia, Alberta, Saskatchewan and Manitoba and it's gearing up to be an absolute rocker of an event with the main sponsor being Crosstown Auto Centre.
In addition to the huge 2-day event, EMA is working to lock in plenty of after-hours fun too:
According to EMA, the "Alberta Mopar Crew has volunteered to host a bonfire at Rad Torque Raceway after the end of Saturday's event so everyone can hang out and visit with fellow Mopar enthusiasts in the evening.
Equally, expect to find a bunch of local car shows in Edmonton on Friday and Saturday evenings including one of the larger car shows in Edmonton – at the A&W at 12222 137 Ave. Friday evening, and the A&W at 11135 149 St. on Saturday evening.
But we think the big one is happening at Edmonton International Raceway just 30 minutes from Western Mopar Madness Event:
They'll be hosting a NASCAR Pure Stocks, Thunder Cars, Future Stocks, Mini Cups & NASCAR Tailgate Party on July 22nd. The gates open 4pm with racing starting at 6pm. Of course, this is just a sample of what to expect this awesome weekend so make sure to visit the Western Mopar Madness event website for all the details to plan your trip!