I had never been to Carlisle. It was just never in my ability until recently to get out there. Anyone I would talk to would eventually ask if I had been to Carlisle. And when I responded with a negative, they would always respond with a "You have to!" So I finally did, I got to the famous Chryslers at Carlisle!
Getting there on Thursday evening, my friend David Hakim gave me a tour of the grounds in his press fleet Charger Scat Pack. I had heard for years that this was the largest and best organized Mopar show around. And from looking at the grounds, nobody had exaggerated. It was huge. Just driving around took a good half an hour. I couldn't imagine walking the place.
Thankfully, this was one of the nicer weather-wise Carlisles. It was hot, but I had heard horror stories of the heat and humidity. You were able to walk around and not die. And walking you did! In the daylight, you could see how big the place really was. Trucks and FWD vehicles up on this big hill, with autocross even beyond that. All the car shows between the hill and grandstands, then beyond the grandstands the largest Mopar swap meet I had ever seen.
You walk in and there is the A-body section. Just row after row of A-bodies. And some of the coolest, rarest ones around. Big Block cars, convertibles, 340 cars, etc. Then there was A-body modified; turbo'd Slant Six early A-bodies, modern underpinning, but ratty exterior.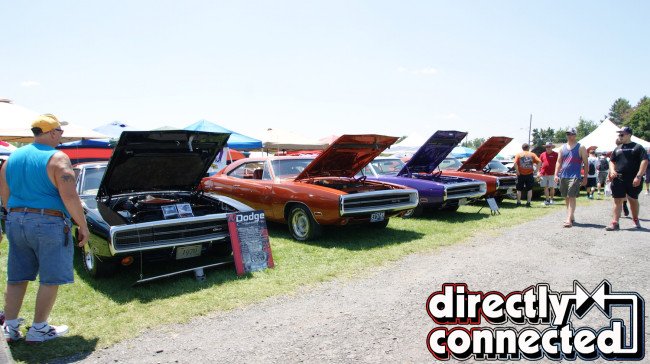 There are highlights that everyone should hit up. There are two large buildings that usually have the top cars for the event. There was restored Hemi Superbird restored by Magnum Restoration in LaSalle and the Barn Find Superbird right next to it. This is also where Tom Wopat from "The Dukes of Hazzard" was signing memorabilia. The other building had the AAR 'Cuda/Trans Am Challenger reunion. Across the show was a large tent with the Survivor vehicles, which ran the gambit from a real '69 Hemi Road Runner to a '64 Chrysler 300K.
Sadly one of the biggest features of the show is being sold off to a brewery I hear, "The Dealership" as it is called. Every year usually they would do the old tractor dealer up like a certain year. They brought in vintage dealership materials, fill the floor with cars of that year. This year was no different. They had the place full of cars of the '50s and early '60s. Chryslers, DeSotos, Dodge, Plymouth, GHIA. They had it all. I happy that I was fortunate to see the place at least once!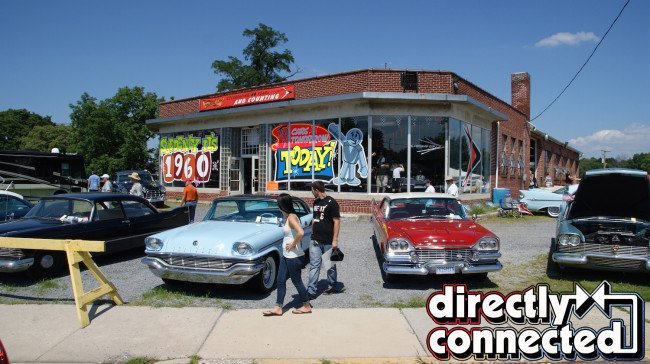 After seeing all the amazing cars and dealership, etc., you move onto the swap area. When you look out over the swap area, and look at the map of the area. It just sort of sinks in that an area that is larger than the entire display field is nothing but Mopar Gold.
I know I am late to the party, but thankfully I didn't really need anything for my projects, also spending all your money looking for Barn Finds does help with that. My friend David showed me though the crazy stuff that was in the field. Stuff you probably won't see anywhere else. Rare, unique parts and materials. 1968 Dodge Travco Motorhome or one year only '68 Chrysler New Yorker NOS tail lights. That swap had something for everyone. If you could not find it there, it probably doesn't exist.
It was overwhelmingly awesome. I'm still trying to digest everything I saw and went through at Carlisle. I can only hope that I can get there next year. From now on I'll be one of those people saying, "Have you been to Carlisle? No? Well you have to!"