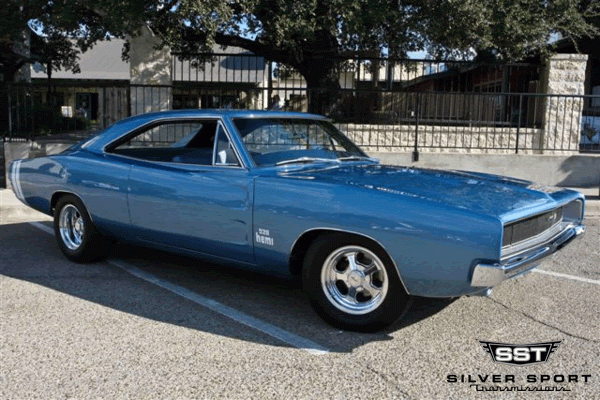 More often than not the transmission is overlooked during a build and it shouldn't be. Multiple times we have seen new 3rd Generation HEMI swaps still supporting a stock 727. Other instances we have watched cars get upgraded to fuel injection with a stock A833 that still screams at 3500rpm down the freeway. We understand that some times budget plays a role or you don't want to hack up the floor of your 1969 Hemi Charger or switch to a coil-over setup. But what if we told you none of that had to happen. You could keep your torsion bars, not hack up your floors and be able to fit an overdrive transmission. Silver Sport Transmissions offers PerfectFit kits that accomplish just that.
Silver Sport Transmissions offers many options for your classic Mopar. Their most popular kits allow 5- and 6-speed transmissions to be retrofitted into our classics. The best part is their PerfectFit kits include a custom tunnel patch for easy installation and crossmember that allows us to retain the stock torsion bar setup! This is a huge advantage over other kits on the market today that requires the expense of aftermarket suspension to make their kits work. SST allows you to keep your car looking original and cruise down the freeway like a new car. This is a great option for us who want to run low gears and still be able to drive down the highway without the car screaming at high rpms.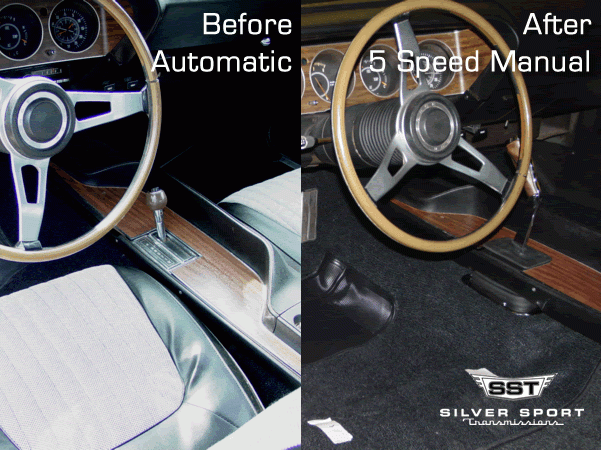 If a manual is not an option for you then look no further than the A41 automatic transmission. The A41 can be hooked up to small block or big block and come in 3 different torque ratings. The A41 will reduce cruising rpms by 30%. Majority of the PerfectFit kits for A, B and E-bodies require no cutting to your floor and a custom crossmember for a simple bolt-in installation. The A41 PerfectFit kits come with a EZ-TCU controller that allows you to plug it in and go. For those of us that demand customization, the controller will allow you to adjust the shifts points, shift firmness and shift speed! They even offer a paddle shifter for easy shifting and a unique look.
So if your looking to update your Mopar or looking at starting a new build, don't over look the transmission. Silver Sport Transmission sales and technical staff has a combined 75 years of experience and offer superior customer service. Their revolutionary PerfectFit transmission kits have been installed into more classics than any other on the market. Give them a call today and they will have you shifting into the right gear.