When choosing parts like a camshaft, tires, or rear end gears, the application is everything. Without a doubt, clutches also fall into that category. Pick one that doesn't fit with the rest of your power puzzle and burnouts can get disappointing in a hurry.
There are two main parts of a clutch assembly: the pressure plate and the clutch disc. Many options exist for each component, so it's important to think about which one to select. Hays has been perfecting clutch performance since the 1950's, so it's no surprise that they were able to put together an easy-to-follow video on how to go about choosing a clutch.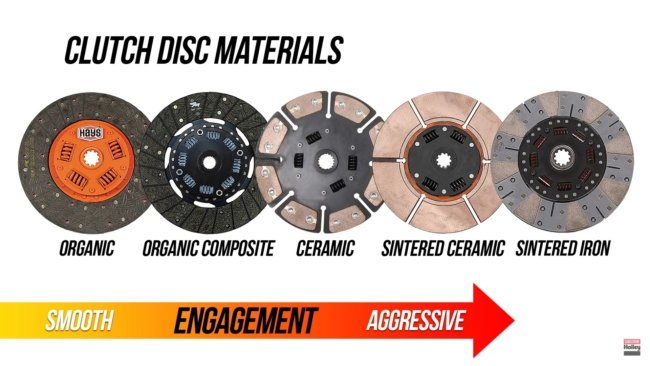 "To handle more power and performance, clutch manufacturers choose different clutch disc facing materials along with various pressure plate combinations," says Ray Frescas. There are no less than five clutch disc materials to consider. Similarly, pressure plates exist in three types. Ray explains, "Diaphragm style pressure plates typically offer lighter pedal pressure, making them very street friendly, while Borg & Beck along with the long style pressure plates have increased pedal effort."
Luckily, Hays has a multitude of packages to fit almost every need. Their Classic kits are basic, street-friendly pieces while the Street 450 and 650 systems are for the more spirited, high-powered drivers. The Dragon Claw reigns over all with an 1,150 lb.-ft. rating for 2011-2012 Challenger applications. Give them a call at (866) 464-6553 or visit online to see which one is right for you.