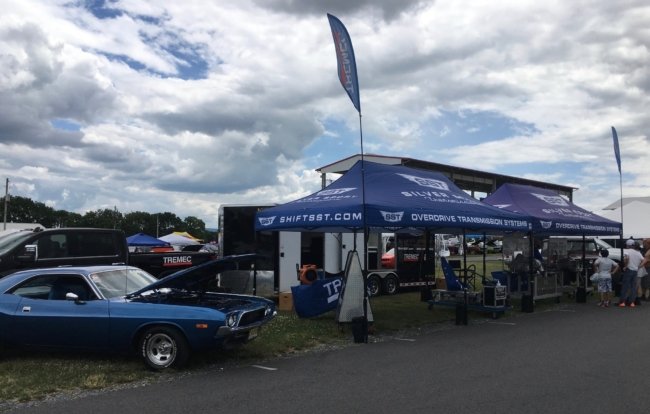 The new Tremec TKX has finally and officially made its way into a Mopar E-body by way of Silver Sport Transmissions' (SST) research and development shop. Since its release, the TKX has been rumored to be a no-cut fit for E-body tunnels. Not until SST slid one under a 1973 Dodge Challenger did we have actual documented confirmation that this is indeed the case.
Jeff Kauffman, VP of Sales and Marketing, took a quick walkaround video of the fresh installation to prove that the sleek and slender TKX is really no more difficult to bolt in than a factory A-833.
"There were no additional tunnel mods required. […] The transmission is not running into the floor anywhere," he explains. The fitment ease comes courtesy of SST's proprietary shifter relocation that allows the handle to come right through the factory shifter hump while also accommodating an OEM console.
It's all part of their PerfectFit™ kit that's packed with the transmission, STX shifter with correct offset, pilot bearing, hardware, isolator mount, crossmember, speedometer cable, alignment tool, driveshaft, and instructions. Optional parts for those making the switch from slushbox to stick shift include a flywheel, bellhousing, clutch, shifter stick, tunnel hump, pedals, and fluids.
An online quick quote is the best way to get started on pricing and availability. After that, feel free to give their experts a call at (865) 609-8187 to dive into the details of your drivetrain development.