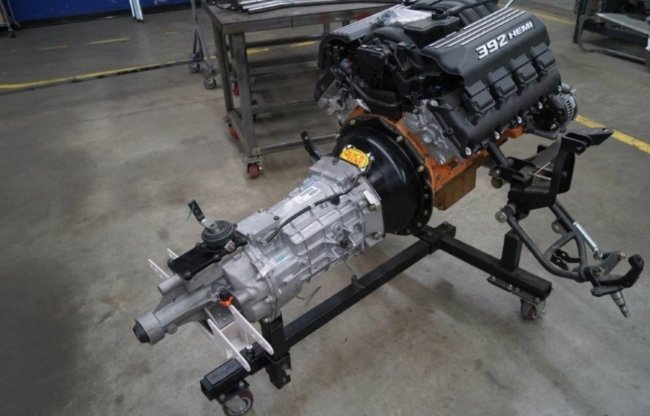 USCT Motorsports is jumping on the G3 Hemi freight train with the tease of even more swap-friendly products coming up in the 1st quarter of 2020. With standalone versions of the 5.7L, 6.4L, 6.2L, and Hellephant all becoming readily available this year or in the near future, it's only natural that quality aftermarket parts suppliers like USCT are hopping on board the red hot trend of modern powertrains in vintage muscle.
While USCT is well-known for their chassis stiffening kits (formerly US Car Tool), some might not know that their Hemi swap product lineup is already established and set to grow. One oft-forgotten part of a retrofit is transmission selection and mounting.
USCT has you covered there on both automatic and manual gear boxes. '70 to '74 E-body owners who prefer the big brake pedal can pick up a crossmember to fit either the NAG1 5-speed or the 8HP70 8-speed automatic. Alternatively, if row-your-own is more your style, then they have TREMEC T56 Magnum crossmembers for the same body style.
Pre-made transmission tunnel perimeter frames for both '70 to '74 E-bodies or '67 to '75 A-bodies are also already available and can save a boatload of metal-hammering headaches. The good news is that even more selection is in the works and on the way. Be sure to keep a close eye on USCT's social media or give them a call for the latest updates.