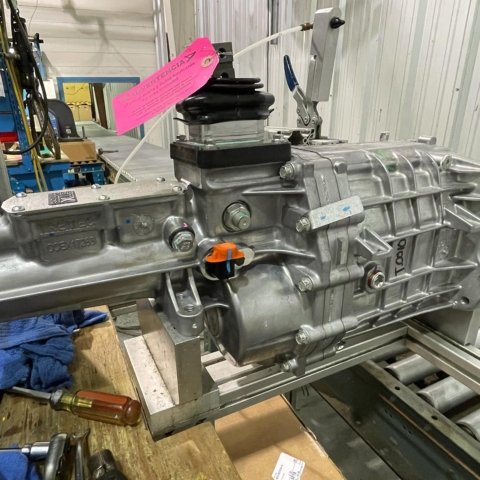 Tremec's TKX 5-speed is a universal aftermarket transmission meant to be adaptable to a wide range of applications, but not necessarily turn-key for any one vehicle. Those finer fitment details have been left up to their high-performing distributors like Silver Sport Transmissions (SST), which is why it's so important to take on the TKX as a kit rather than piecing together components.
SST's engineering team has been mulling over a multitude of applications since the TKX's release, spending a significant amount of time on proper shifter location. Straight from Tremec, the TKX includes a reversable shifter that allows for rear and middle positions over top of the tailshaft.
Unfortunately, that rearward bias takes the TKX out of the running for a factory-like fit in Mopar B-bodies. SST knew that would never do and designed a front mount shifter to satisfy a great many Charger, Super Bee, and GTX owners.
If you've ever looked at a B-body A833 four-speed, you've probably noticed that the shifter mount is pushed as far forwards as it can go on the tailshaft. SST's goal was to mimic that factory positioning to minimize tunnel modifications when installing a TKX.
Rowing the rods is SST's proprietary STX shifter. A series of Belleville and biasing springs make shifting almost effortless as the mechanism helps itself get into and out of each gear. Front shift packages will be shipping soon, so call (888) 609-0010 to order.